Iota to hold a Mobility Hackathon conference on July 20-22 in Munich
The IOTA Foundation is partnering with several well known German companies, including BMW, Bosch, Volkswagen, Audi & Deutsche Bahn, Amdeus and Telekom to hold a conference on their blockchain and how companies can integrate it into their systems.
The IOTA protocol plans to play a vital role in mobility transformation though its DLT or Distributed Ledger Technology. Industry leaders will meet with a number of independent hackers, programmers and creative minds to "hack the future of mobility." IOTA envisions creating an open source permissionless mobility ecosystem.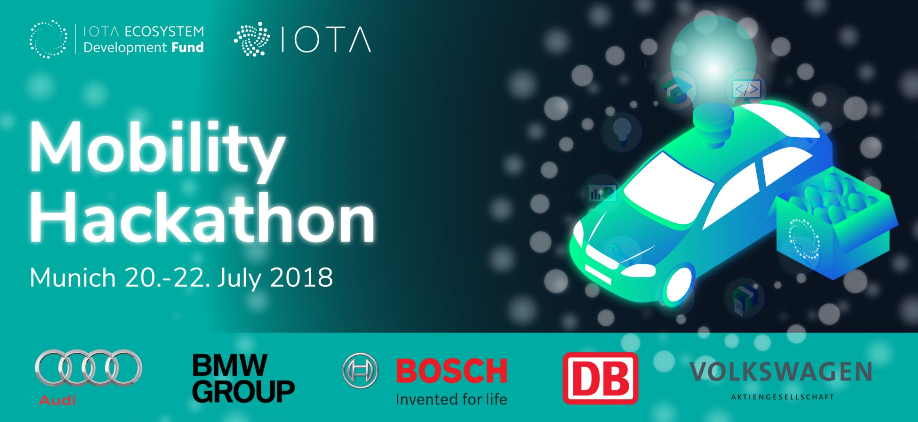 IOTA will contribute prizes, coaches and merchandise to support the event. On top of prizes, the IOTA Ecosystem Development Fund intends to give one presentation that that stands out $50,000 in IOTA tokens to help them generate a solution that is mobility based and open source.
To read more about the conference, click here.