GoByte's CEO informs community former CMO no longer with GoByte
GoByte's former Chief Marketing Officer, Antonio Moratti made a string of racist and inappropriate messages yesterday on the company's official Telegram group.
GoByte's CEO, Hisyam Nasir informed people via a Medium post that Mr. Moratti is no longer with the company. Below is a copy of what Antonio Moratti said;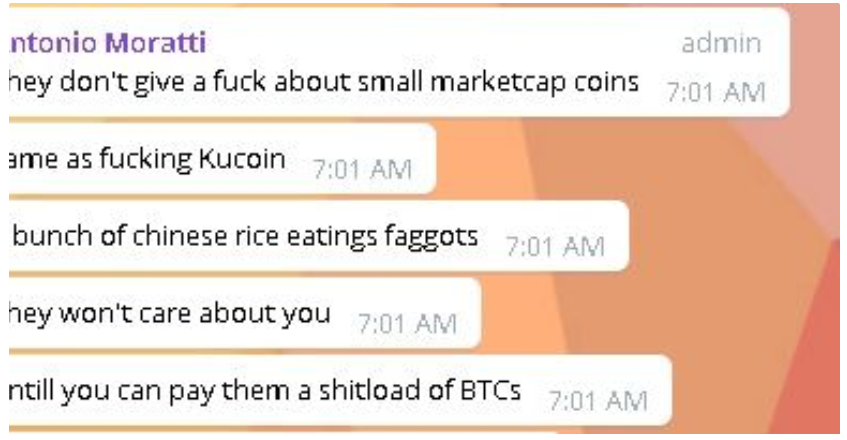 When a user accused Moratti of being racist he said he just "doesn't like KuCoin." Nasir said in a statement that Moratti's comments are, "in no way a reflection of our opinions nor are they aligned with our project. That kind of toxicity and behaviour will not be condoned or tolerated within the GoByte community."
Nasir continued;

As Thecryptotea pointed out yesterday, some of the exchanges GoByte intends to work with are run by Chinese teams or based in Asia, which makes comments like this problematic for the company.