Crypto markets raise up in the wake of Bakkt´s launch
Only two days before the much-anticipated launch of Bakkt, Bitcoin prices are trending upwards. Plenty of community members are linking both events.
The custodial and trading platform, backed by the well-known trading services provider firm Intercontinental Exchange, will see its trials start on the 22nd of July, and that appears to be translating in moderate gains for most cryptocurrencies along the first hours of the weekend.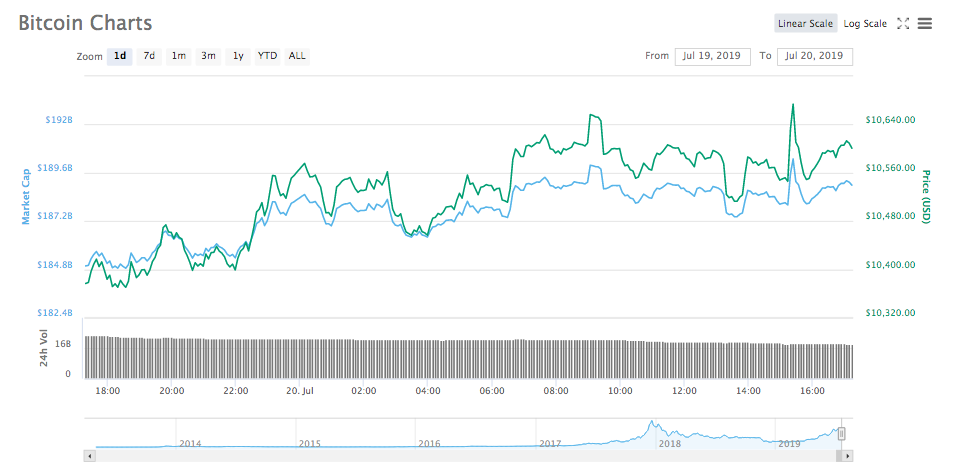 Meanwhile Bitcoin has raised over $10,700 lately, most tokens on the top 10 are experiencing similar gains. The exception appears to be the polemic Craig Wright-led project BSV, which raising more than 20% at writing time.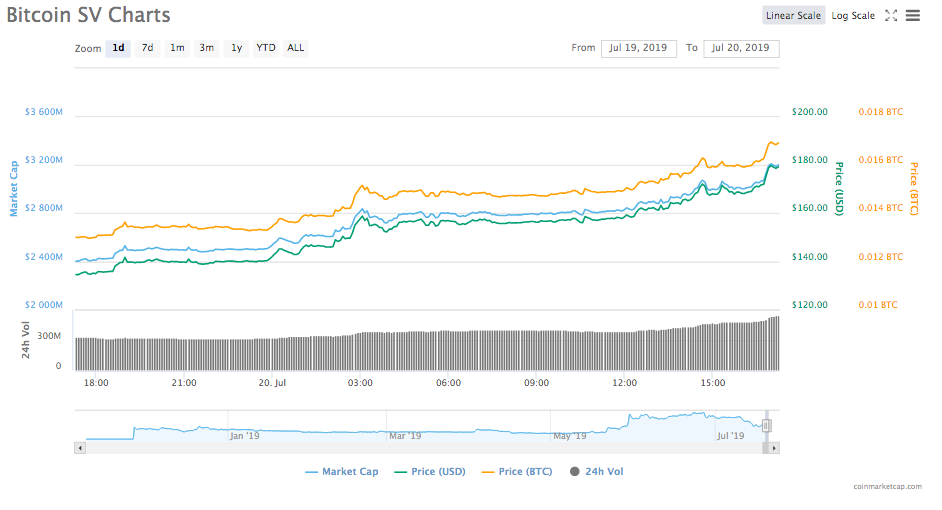 Bakkt´s COO Adam White announced the beginning of operations about a week ago via a blog post:
"This launch will usher in a new standard for accessing crypto markets. Compared to other markets, institutional participation in crypto remains constrained due to limitations like market infrastructure and regulatory certainty."
Institutional customers are the main sector which is expected to profit from the launch and further development of Bakkt, given that the services that the firm will offer are poised to cover a demand for more accountable storage solutions, needed to onboard certain sectors of the traditional finance system.
Over the last hours, Twitter has kept tabs on the situation, with a mostly bullish sentiment accompanying the upwards price trend:
#BAKKT launches in 3 days. 😏

New $BTC ATH reached this year?

...to be determined...

I have seen nothing but bullish news the last week with major positive events all July.

Bullish when #ct sentiment is bearish.#CryptoKing

— The Crypto King (@JBTheCryptoKing) July 20, 2019
#Bakkt set to launch on Monday, July 22. Is #Bitcoin ready to react?

— Mia Tam (@_blockandchain_) July 20, 2019
Takeaways from @Bakkt launch from one of our quants @fundstratQuant...

- basically, could be HUGE for institutional adoption of #bitcoin $BTC#BTFD https://t.co/zPK1gDwJqf

— Thomas Lee (@fundstrat) July 19, 2019
Follow Chepicap now on Twitter, YouTube, Telegram and Facebook!

Bitcoin to hit $30K before next correction; TRON = ponzi scheme?!Subscribe to the Chepicap YouTube Channel for more videos!