Tether hits new market cap ATH, BTC price pumps, (another) coincidence?
Recent Bitcoin's price movement is said to be related with Tether's activities, is it just (another) coincidence?
There's been rumors in the crypto space about Bitcoin's price connection with Tether supplies for quite some time. While the truth is never confirmed, the "suspicion" rose again with the recent happenings.
Bitcoin stopped its downward move and began climbing up again when Tether's market cap was reported to achieve a new high at $4 billion.
It could be a coincidence, though, but this is definitely not the first time for such thing to happen at around the same time.
On July 8th, Bitcoin was pumped significantly after $100 million of Tether were printed. Similar things also happened about a week later on July 14th when Tether mistakenly printed $5 billion of USD.
Tether later burnt the "misprinted" in 2 batches, $4.5 billion first, then the remaining $500 million afterwards.
At around the same time, BTC's price dropped by 8% within 3 hours and continued to dip by another 11% the next day, bringing the price to $9,100 from $10,600.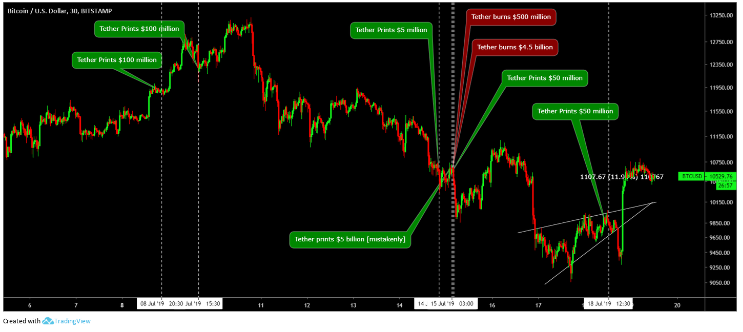 Although it's still considered a rumor, there's a "reason" behind the suspicion. Around $3.56 billion of all USDT is heading to Bitcoin directly, which gives them enough power to control the largest crypto price.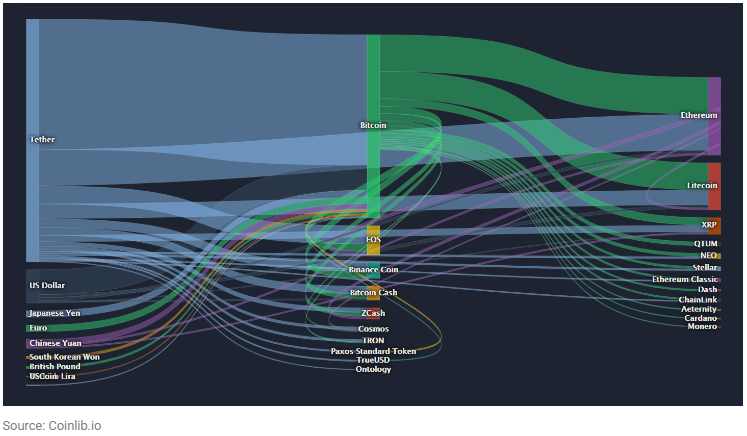 Moreover, the above observation definitely shows a direct correlation between the two cryptos, however, it's the manipulation, a supply-demand effect and the printing that causes the price pump that are still uncertain, as reported by Ambcrypto.
Follow Chepicap now on Twitter, YouTube, Telegram and Facebook!

Bitcoin falls to $11.5k: These are the NEXT levels to watch! Subscribe to the Chepicap YouTube Channel for more videos!