Researchers have discovered the most volatile hour of the day for Bitcoin
According to Longhash, researchers have compiled two years of data in order to find the most volatile single hour of the day for Bitcoin price action. The hour falls in the window where the Asian markets are just waking up and the North American markets are winding down, but still awake.
The data was compiled across the previous two years, from July 6, 2017 to July 2, 2019. The data looked at each hour of the day and compared how often a given hour had the highest and lowest prices of the day.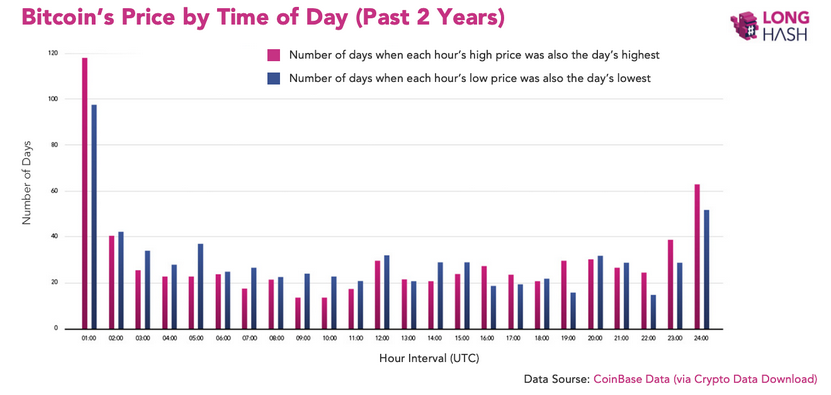 The graph makes it fairly clear that 12:00 to 1:00 AM UTC is the most volatile time for Bitcoin prices. This has been explained as likely due to the fact it is the time that both the North American and Asian markets are both awake, with Asia just arising and North America winding down.
The chart also highlights how there really is no "right time" of day to buy Bitcoin. While there are fluctuations, they are slight enough to offer no meaningful advantage on a given day.
Will this trend continue? Stick with Chepicap for any and all updates!
NEW! Bitcoin & Cryptocurrency Merch available at stacking sats!