Crypto trading platform offerring passive income, NovaChain doing exit scam
Crypto trading platform that offers passive income through bot trading, NovaChain is completely "vanished", users said it's exit scam.
The website, NovaChain.cc is no longer accessible, instead showing a notification from its domain provider, "This Web page is parked for FREE, courtesy of GoDaddy.com."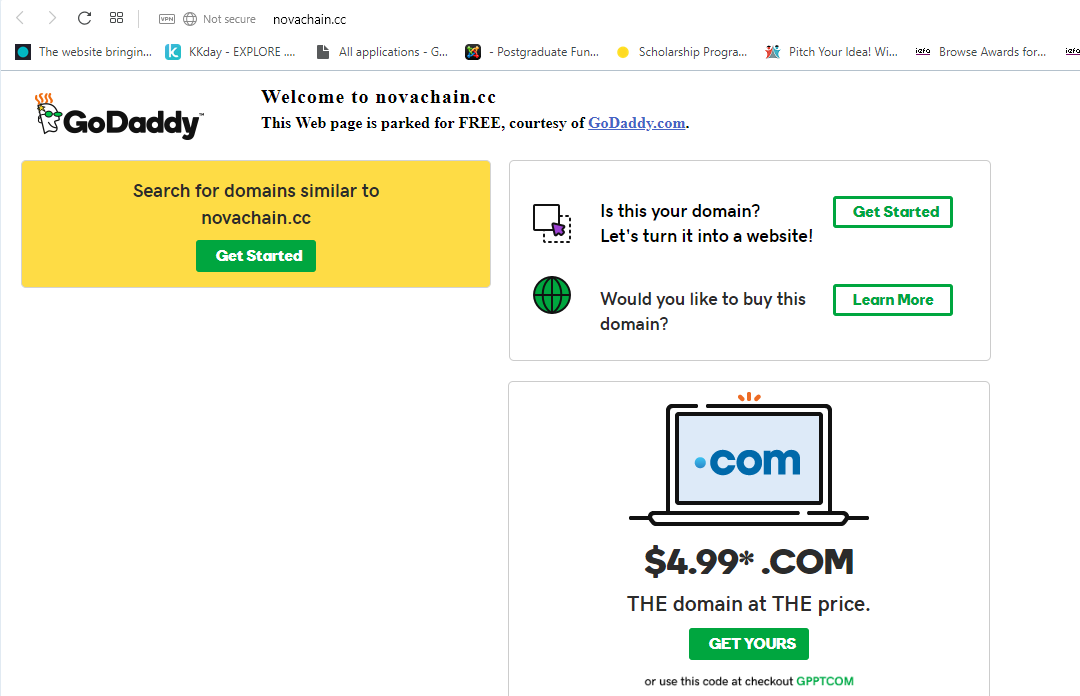 To those unfamiliar, NovaChain looked like a pretty big deal when many influencers were heavily promoting it last year, some of which turned out to be fake.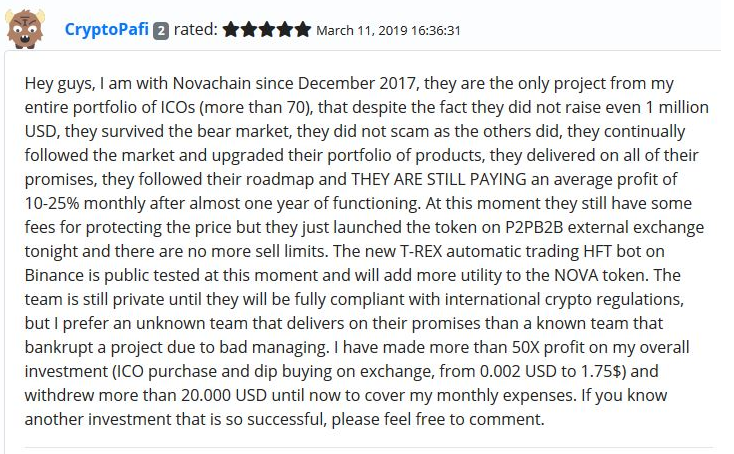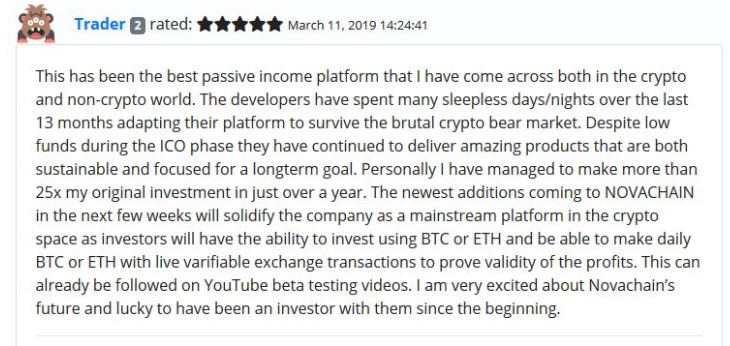 Its high-frequency trading bots feature enticed many people to put their money as the thought of getting passive income from crypto trading got into their head, as reported by The Coins Post.
However, it didn't take long until people saw similarities between NovaChain and BitConnect, which is said to be the biggest crypto scam in the crypto space to date.
All in a sudden, NovaChain's website is inaccessible and Facebook is left without any updates. The latest post was from June 18th about a data-driven article on Bitcoin.
Many suspected that it happened right after people started putting bigger money on the platform.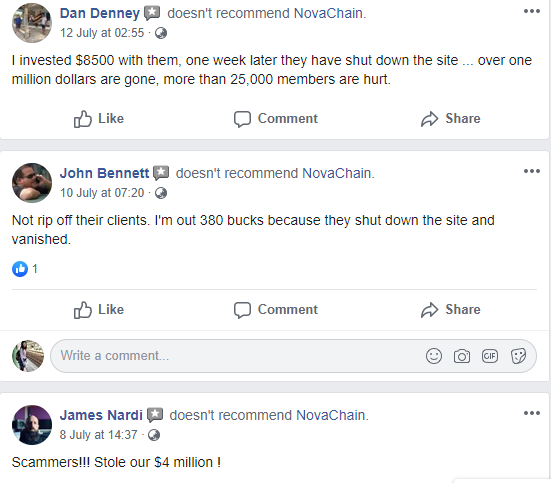 Until now, it's still unclear how it will play out and whether the victims will be able to get their money back in any ways.
Stick with Chepicap for updates.
Follow Chepicap now on Twitter, YouTube, Telegram and Facebook!

Bitcoin falls to $11.5k: These are the NEXT levels to watch! Subscribe to the Chepicap YouTube Channel for more videos!