Uber Health will take crypto payments via Solve.Care ($SOLVE) partnership
Solve.Care, a blockchain-powered, Kiev-headquartered healthcare services platform which launched the Ethereum-based token $SOLVE back in February of 2019, has announced today a partnership with Uber Health.
Following the inclusion of Uber among the first 27 partners of Facebook´s Libra, one of the divisions of the transport platform will take another step in integrating cryptocurrencies and blockchain to their business model.
Patients will be able to pay for their rides via the firm´s Care.Wallet, given that Uber´s transport solution will be integrated with it. The setting up of ride appointments for non-emergency medical transportation and sharing of costs with insurers or family members will also be facilitated by Solve.Care´s wallet.
The SOLVE tokens, based on the ERC-20 standard, are to be used for paying network fees, Care.Wallet transactions and payment of their marketplace services. Following an initial decline after its opening to public trading, SOLVE prices experienced a rally since April which peaked towards early June and has currently given way to a nearly 50% decline from all-time-highs. Today the token, with most of it volume coming from Upbit exchange, is trading about 7% up against the U.S. dollar, seemingly taking some advantage from the news regarding the Uber Health partnership.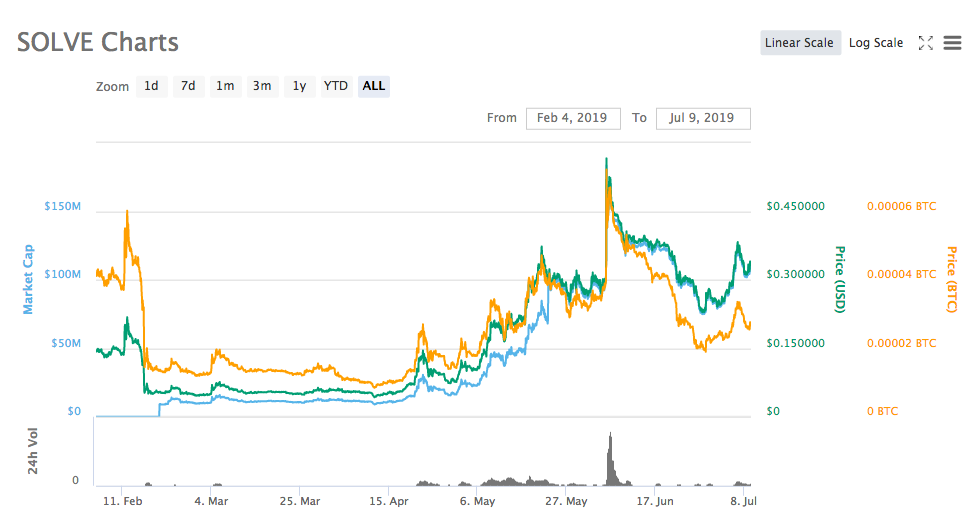 According to the press release published today by Solve, the support function for Uber Health will be available on their wallet from the second quarter of this year, with an U.S. insurer deploying it by the third quarter.
The Uber subsidiary works by coordinating rides for healthcare associates, booking them on demand or for future appointments. It also keeps up with the traditional Uber features of contacting the passenger to let them know their trip details when their vehicle is on the way.
On the downside, one of the features claimed by Uber Health, namely its compliance with the Health Insurance Portability and Accountability Act (HIPAA), a regulation which determines the measures for protection of personal information by healthcare and insurance providers, might not be as solid as the firm appears to state on their press release.
According to the specialized website HIPAA journal, it is a common practice for firms to claim that their products are HIPAA compliant or even certified, but there is no such thing as that. Instead, the compatibility with the regulation is an ongoing process, given that updates and changes in the rules or in business practices can render the approval status of firms easily outdated.
Follow Chepicap now on Twitter, YouTube, Telegram and Facebook!

Bitcoin to hit $30K before next correction; TRON = ponzi scheme?!Subscribe to the Chepicap YouTube Channel for more videos!