Beer producer, BrewDog allows investors to buy shares using crypto
A Scotland-based beer manufacturer accepts crypto as payment from investors who want to buy their shares.
After starting to accept crypto as payment in their bar in London area last October, BrewDog takes another step forward.
The beer producer just announced that they'll be accepting cryptocurrency as payment from those wanting to buy their company's shares.
The move is part of their crowdfunding round, called "Equity for Punks" that will run until April 2020. The list of the cryptos accepted is pretty extensive, they are Bitcoin, Bitcoin Cash, Bitcoin SV, Ethereum, Litecoin, OmiseGO, Qtum, Augur, Ripple, and 0x.
Investors paying with cryptos will also receive several perks, such as preview nights at new bar openings, invites to the annual company meeting and a case containing six limited edition Cryptonite beer.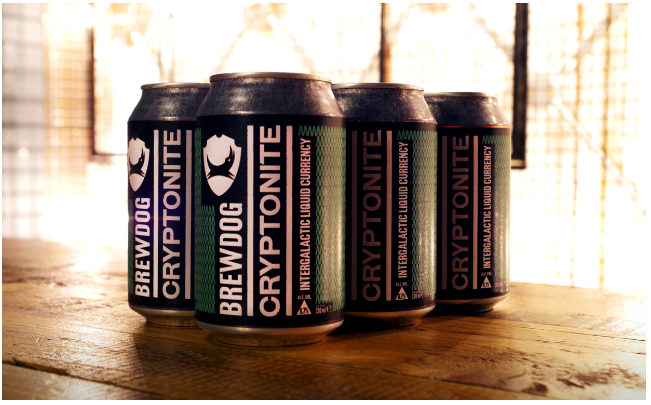 The company claims that their life mantra "sticking it to the man" resembles with cryptocurrency, which is to "challenge perceptions and revolutionize [the] industry".
"The developers, miners and users of cryptocurrency are exactly the same. Joining forces to link the old and new financial systems is a perfect fit," said the announcement.
Furthermore, they believe that investments, big or small, shouldn't be taken lightly.
As of writing time, their Equity for Punks theme has seen more than 114,000 shareholders, as reported by The Next Web.
Follow Chepicap now on Twitter, YouTube, Telegram and Facebook!

2 BITCOIN moves to watch now! ALTSEASON not happening yet.. Here's WHY!Subscribe to the Chepicap YouTube Channel for more videos!