Correlation between Bitcoin and alts down in Q2 2019, says Binance Research
Binance has just published today their latest research report, which sets its target into correlations among cryptocurrencies. In short, the Bitcoin rally in terms of dominance appears to have affected the strength and scope of the ongoing correlation between alts and BTC.
From the initial descriptive data, which reviews market performance, it becomes evident that Q2 2019 is only behind Q4 2017 in terms of total market cap change, as the metric rose in almost $200 billions.
With regards to correlations, for the leading 30 crypto assets (with the exceptions of stablecoins) it seems as if Stellar (XLM) boasted the highest numbers at 0.7, closely followed by Ethereum (ETH) and Cardano (ADA).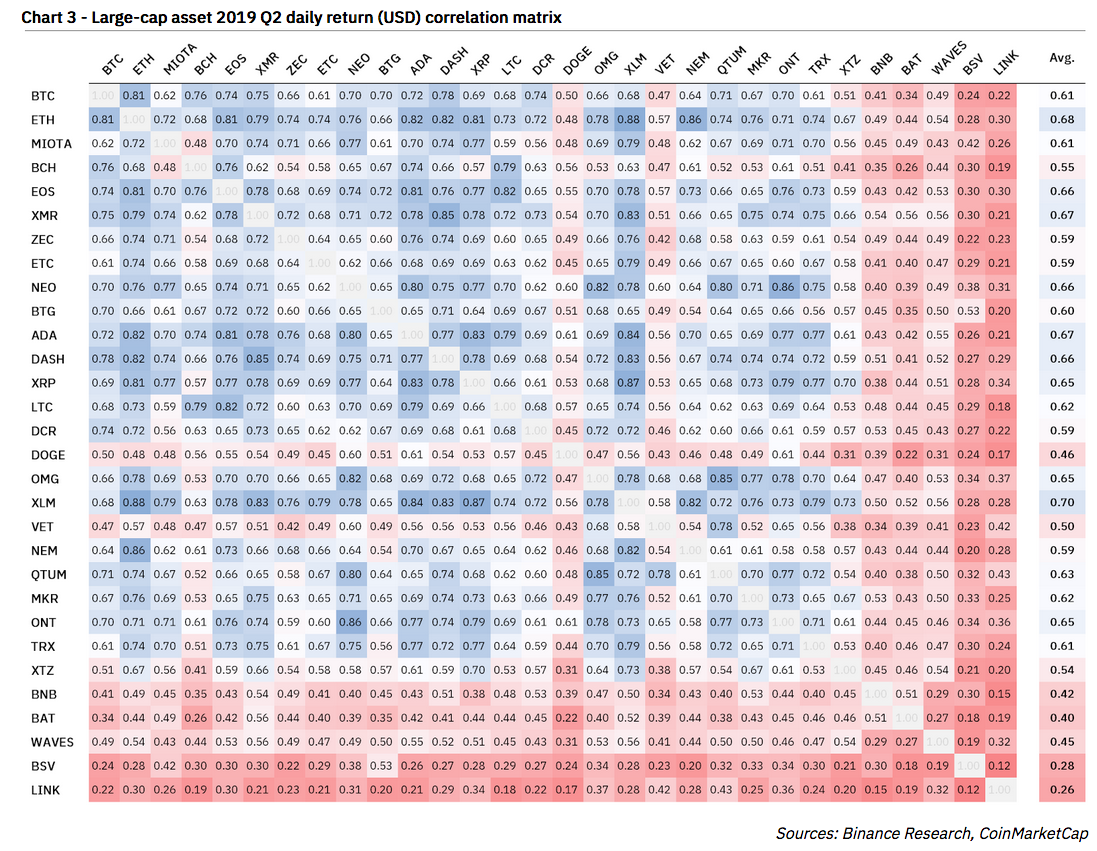 Even though the values remain in margins expected from previous reports, the global correlation between Bitcoin and the top 30 cryptocurrencies has gone down from the first quarter, from 0.73 to 0.61 in the second one.
The differences in market cap growth are used by the authors of the research as an explanation for the divergence between correlation results for the latest two quarters: Bitcoin´s market cap has risen by 139%, meanwhile altcoin aggregated market cap has "only" increased by 71%.
Another finding listed by the report is the so called "Binance effect". This phenomenon affects those coins which are listed in the Changpeng Zhao-led exchange, as they exhibit higher average correlations than those which are not in Binance.
Follow Chepicap now on Twitter, YouTube, Telegram and Facebook!

2 BITCOIN moves to watch now! ALTSEASON not happening yet.. Here's WHY!Subscribe to the Chepicap YouTube Channel for more videos!