Upcoming sale for Telegram's GRAM sees token offered at 200% over ICO price
Today Bloomberg is reporting that a Japanese exchange, Liquid, will be having a sale on Telegram's GRAM tokens, which were offered to investors in a private ICO last year. The tokens will be selling with a notable markup, despite not yet being available to the public officially by Telegram itself.
Telegram initially offered GRAM to private investors in March of 2018, with plans to release the token publically sometime later this year. However now Grams Asia, a South Korean company who purchased GRAMs from the ICO last year, is partnering with Liquid, a Japanese exchange, to offer the public a chance to purchase the token.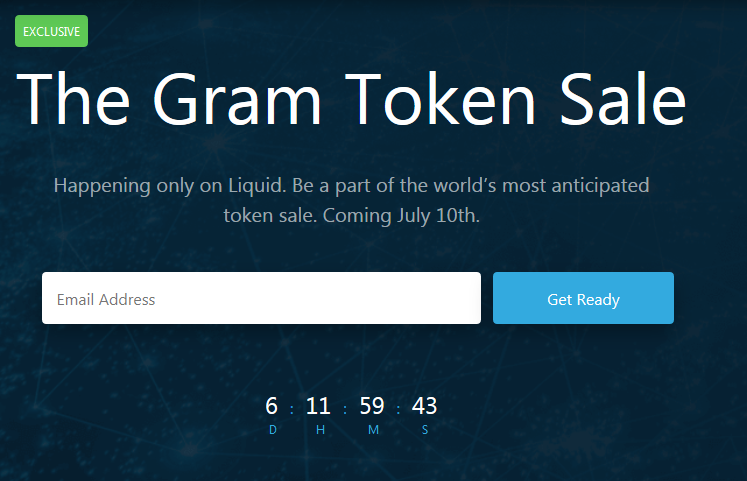 On July 10th, Liquid will be offering GRAM tokens, however the price will be some 200% higher than investors initially paid. During the ICO, the token was sold for $1.33 each. This sale will be offering them for $4, or $3.50 if user's purchase the token with Liquid's proprietary QASH coin.
Telegram originally raised $1.7 billion last year to develop the Telegram Open Network blockchain, which will use the GRAM token and integrate with the Telegram app to allow users easily accessible transfers of value. Telegram is hoping to launch the service to the public in Q3 2019, and it is seen as a direct competitor to Facebook's Libra, which will launch sometime in 2020.
Will new investors be willing to pay such a markup for a token that has no public utility or market outside of this single exchange? Stick with Chepicap come July 10th for all updates!
Follow Chepicap now on Twitter, YouTube, Telegram and Facebook!

Alts INCREASING against BITCOIN! BTC shorts drop 67%! Subscribe to the Chepicap YouTube Channel for more videos!