LBX roll out zero-fiat "Bitcoin bond" on Bloomberg Terminal
London Block Exchange and Argento joined hands to launch a zero-fiat Bitcoin bond on Bloomberg Terminal targeting long-term investors.
Bitcoin bond on Bloomberg
A Luxembourg-based securitization firm, Argento joined hands with London Block Exchange or LBX to roll out a Bitcoin-based bond that would be regulated by the Financial Conduct Authority of London. A statement made by Argento's manager, Phil Millo says, ''We are thrilled to have structured and produced the world's first institutional grade bitcoin-denominated financial product." He added "The large investment banks really dropped the ball on this one.''
It is already available on Bloomberg terminal and is a first cryptocurrency-based product to have its ISIN code. Various durations are named as, FOMO, HODL and MOON. LBX mentioned that the major target for the bond is HODLers, suggesting long-term holders.
The bond availability could likely please the risk-averse segment of the market and be beneficial for the cryptocurrency.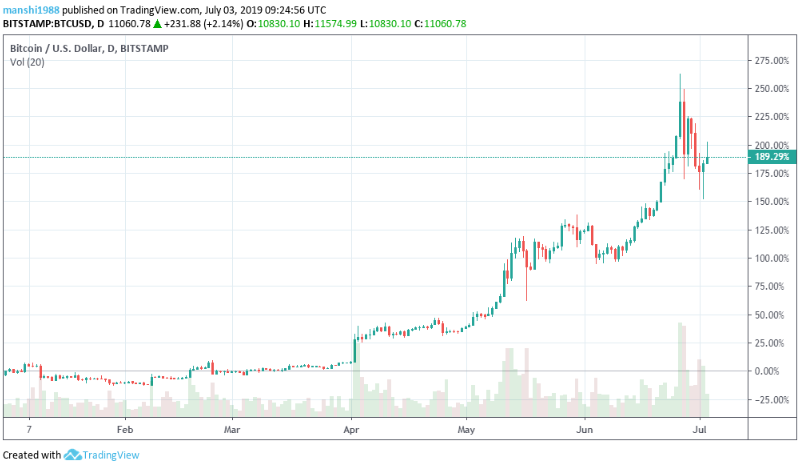 BTC/USD Chart provided by Tradingview
No fiat exposure
Adding to the longer-term investors as the target, CEO Benjamin Davies says, "This is an excellent product for people who currently hold bitcoin and aren't planning to sell over the next few years…Now, for the first time, they have an institutional-grade way of making their wallets grow without exposing their bitcoin to the swings of the traditional 'fiat' currency markets."
The bond stands exclusive as this regulated cryptocurrency product contains no fiat exposure for investors. Some developing nations have also shown interest to IMF or International Monetary Fund in launching bonds tied to bitcoin price.
Bitcoin Bond?
Bond is a fixed income investment vehicle, also called debt security that has comparatively stable cash flow and price. The interest payments could be fixed or variable, and in case of bitcoin bond, the price would be closely linked to that of bitcoin. They also have a maturity date unlike shares, at which point the principal amount must be paid back in full.
Follow Chepicap now on Twitter, YouTube, Telegram and Facebook!

Alts INCREASING against BITCOIN! BTC shorts drop 67%! Subscribe to the Chepicap YouTube Channel for more videos!