Bitcoin Cash donations used to support Hong Kong demonstrators
Bitcoin Cash donations are used to support Hong Kong protesters through the distribution of mineral water.
Hong Kong's political turmoil isn't over yet. Another wave of protesters is reported to get back on the street on the commemoration of their handover to China by Britain on the 1st of July.
This time though, the actions escalated to what the Hong Kong leader, Carrie Lam said as an "extreme use of violence".
While some demonstrators were marching peacefully, there are those that had "other ideas".
The latter headed to the Legislative Council complex and began to smash windows, tear down legislative leaders' photos and vandalize the walls of the main chamber, while holding a sign that said "There are no violent rioters, only a violent regime".
Amidst the chaos, somewhere along the street where the protesters were marching, there were people who distributed mineral water for free.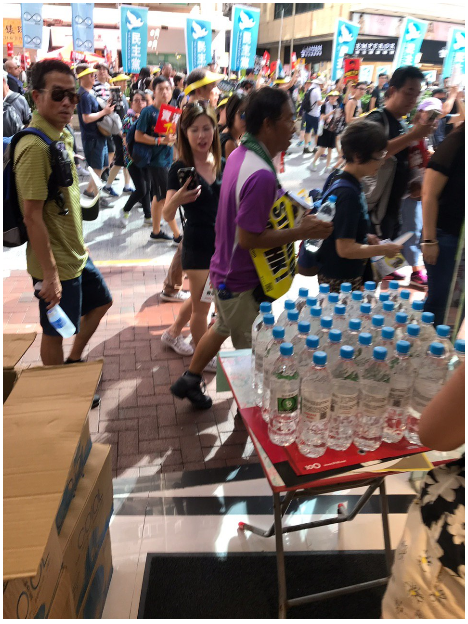 The writings on the bottles reveal who they were, "These water bottles have been paid for by international donations of Bitcoin Cash" with a BCH logo on the other side. There was also a QR Code to those who want to donate for the cause, as reported by Trustnodes.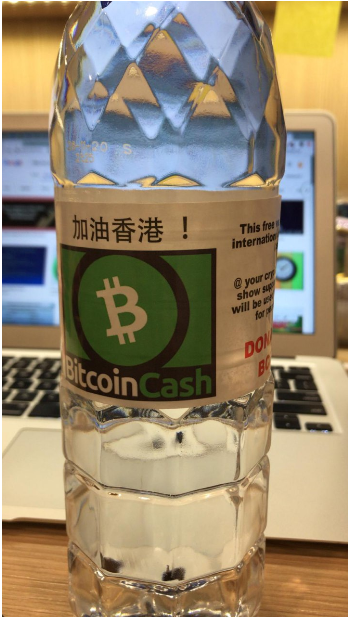 Hong Kong has been very welcome to crypto businesses and hosts a number of such businesses in their region. While in China, crypto is banned as well as businesses related to it, although personal use and peer-to-peer activities involving crypto are said to be allowed.
Follow Chepicap now on Twitter, YouTube, Telegram and Facebook!