LINK up more than 100% in 48 hours while Bitcoin takes a breath at $12K
The massive bull run of Chainlink keeps on going, with its price doubling in the sessions following its Coinbase listing. Bitcoin remains rather calm over the last few hours, straddling the $12,000 for most of them.
Bitcoin and global crypto trading volumes appear to be somewhat down during the weekend, after several sessions of mad volatility brought the total number of Bitcoins exchanged in a day up to the all-time-high mark of 46 billion USD on Thursday 27th of June.
The decrease in volume coincides with a slowdown of volatility, with Bitcoin trading close to $12,000 for the first hours of the weekend.

Litecoin is the only coin on the top 10 by market cap currently showing clear bullish activity, with a surge of about 8% in the last 24 hours. Its rise puts an end to almost three weeks of continuous losses if traded against Bitcoin, amid the latest bull run of the first crypto by market cap.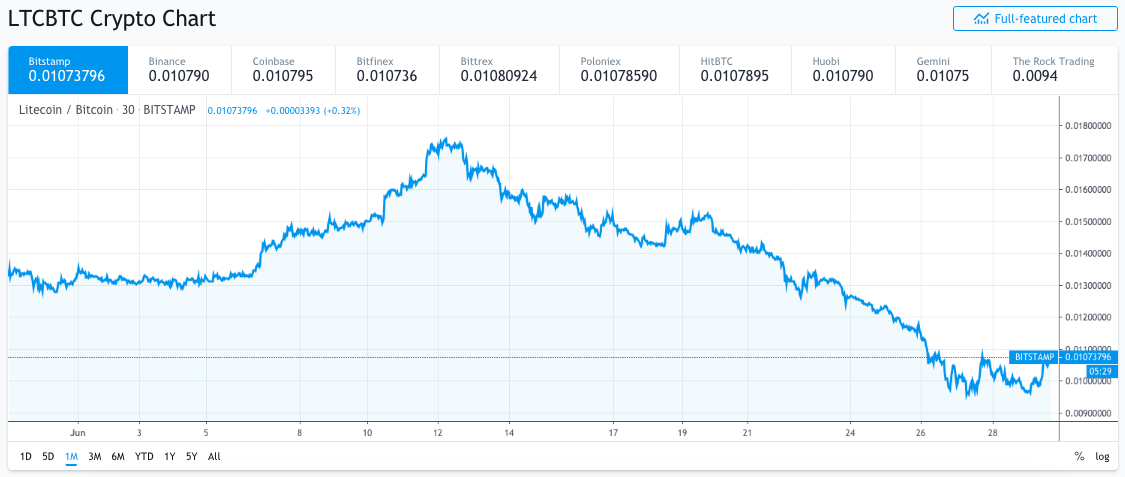 The best performing large-cap crypto asset during the last 24 hours, and much of the preceeding period as well, has been Chainlink. Plenty of positive events have triggered optimism around the project as of late, with a Coinbase listing and a Google collaboration standing out as the main events recently affecting Chainlink´s price.
Despite the lack of relevant announcements for the project in the last week, trading on Coinbase, which has only been possible since a couple days ago, seems to be the main catalyst for a bull run which has risen $LINK prices about 100% in 48 hours, all the way from about $2 to its current price above $4.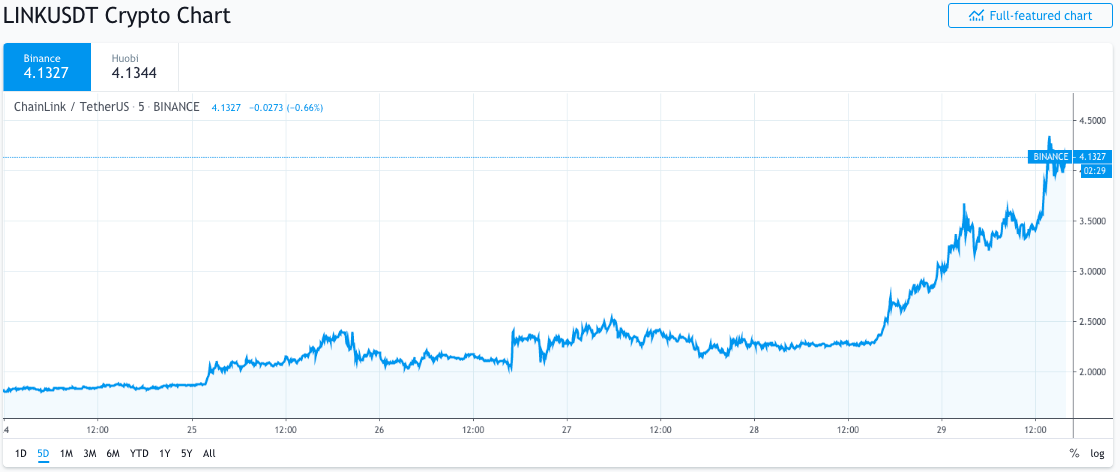 The percentage of Chainlink tokens traded on Coinbase Pro is already noticeable, with about 14% of the total volume coming from the U.S.-headquartered exchange. Binance keeps on holding the largest share of $LINK´s volume, with more than 71% of all tokens traded on the Changpeng Zhao-led exchange.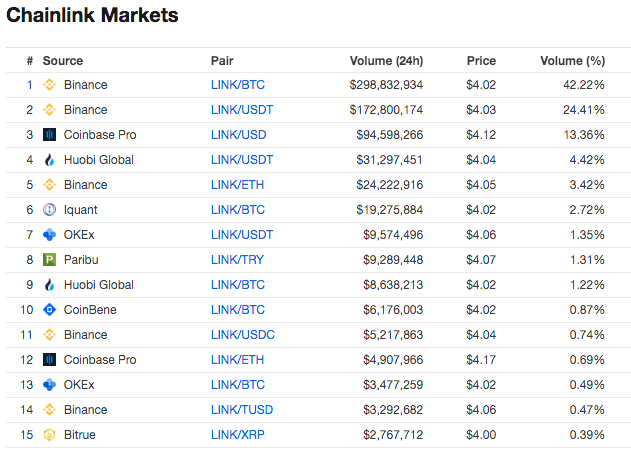 Crypto Twitter keeps on noticing the seemingly endless pump of $LINK, with plenty of highlighted accounts sharing their views on the run, with Satoshi Flipper again standing out:
$LINK is $4.40 on #Coinbase and $4.28 on #Binance right now

Arbitrage will bring all the prices among the different exchanges into equilibrium soon enough.

IMO mostly likely the price on #Binance will rise to catch up to actual global demand rn. https://t.co/xJ0RQIE88Z

— Satoshi Flipper (@SatoshiFlipper) June 29, 2019
Looks like LINK started curing cancer, community building in full swing.

— Only One, But A Lion 🦁 (@cryptic_monk) June 29, 2019
Man my target wasn't high enough on $LINK.

Hats off to @SatoshiFlipper; we might not agree on everything but your call was spot on mate.

— Bagsy (@imBagsy) June 29, 2019
I have got to give credit where it's due.@SatoshiFlipper has been harassing us for months with $LINK in our Telegram group.
The chart speaks for itself. pic.twitter.com/S8DHQwl8vc

— The Crypto Monk ⛩ (@thecryptomonk) June 29, 2019
Follow Chepicap now on Twitter, YouTube, Telegram and Facebook!