Grocery giant Tesco's Twitter hacked, scammers ask for Bitcoin
The twitter handle of Tesco, a British multinational grocery and general merchandiser was hacked. The hackers orchestrated a Bitcoin giveaway scam. It asked the followers to send bitcoin coins to a particular wallet and receive back double.
Tesco has around 3400 stores across the globe and close to 548,000 followers on Twitter. Its twitter handle displayed some spurious tweets. According to Bleeping Computer, no Tesco customers fell for the scam as the wallet address had no funds and zero transactions at the time of writing.
The tweet read: "Bitcoin is on the rise again! One day, it will without a doubt replace first currencies. I'd like to give back to the community, therefore any bitcoin you send to this address, I will send back double! Comment your BTC address below when done. 3M3eTTJwkQkkL7GjSSSfrpfPJLyJztMAcY,"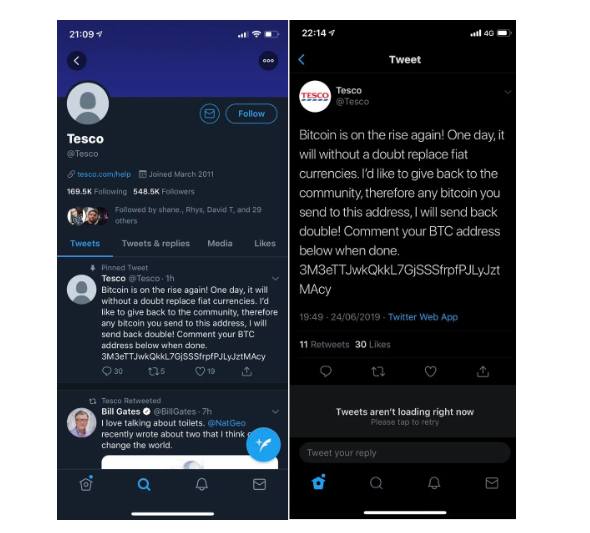 The hackers also retweeted and impersonated Bill Gates, changing the supermarket's Twitter handle to @Billgatesmsc, and replaced the account's original profile picture.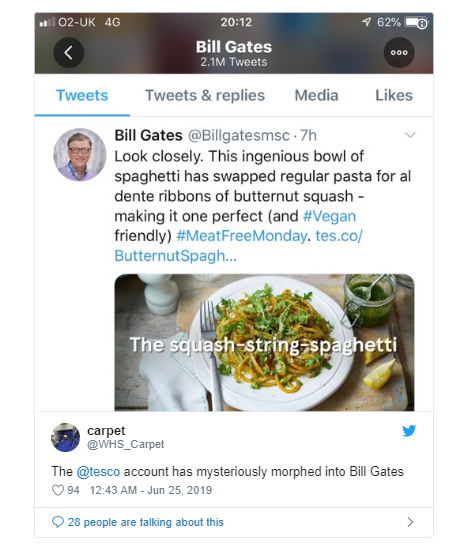 The twitter handle however lost its blue tickmark, which may have been due to change of username. The hacker also indulged in conversation with complaining customers and asked for their personal details.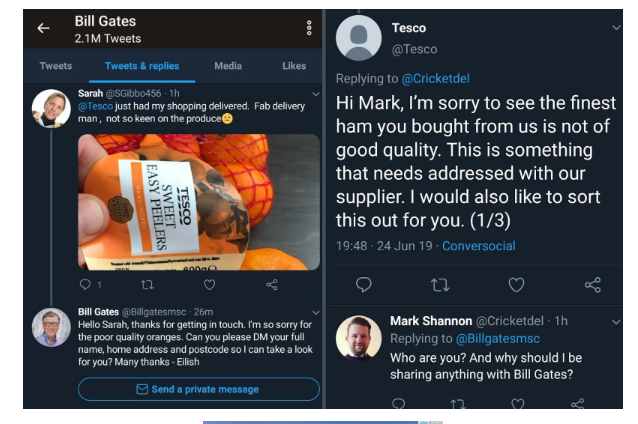 Tesco has now managed to recover its account, and tweets have been deleted, the company also replaced its profile picture assuring normalcy. Tesco is yet to provide more details on how the attackers were able to gain control of its twitter handle.
This is not the first of its kind attack where hackers showed interest towards Bitcoin. During April 2019, Sweden's governing party twitter account was hacked with a hate speech posted and they mentioned replacing Swedish krona with Bitcoin. Elon Musk's name has also been dragged in cryptocurrency giveaway scams.
Follow Chepicap now on Twitter, YouTube, Telegram and Facebook!

Bitcoin over $12K! 5 Reasons WHY! Subscribe to the Chepicap YouTube Channel for more videos!