XRP and ADA down 7% and 6% respectively following $4.2 million Bitrue hack
A total of 9.3 million Ripple and 2.5 million Cardano coins were stolen and moved to other exchanges. Hackers stole close to $4.2 million from Bitrue Exchange resulting in a drawdown in XRP and ADA price of 7% and 6% respectively.
Looking at the price action of XRP and ADA for the day. XRP is down about 7% for the day currently trading at 0.43 as of 11.20 am UTC. It touched a low of 0.41 on the news.
ADA is trading almost 6% lower at 0.091 at the same time and touched a low of $0.087.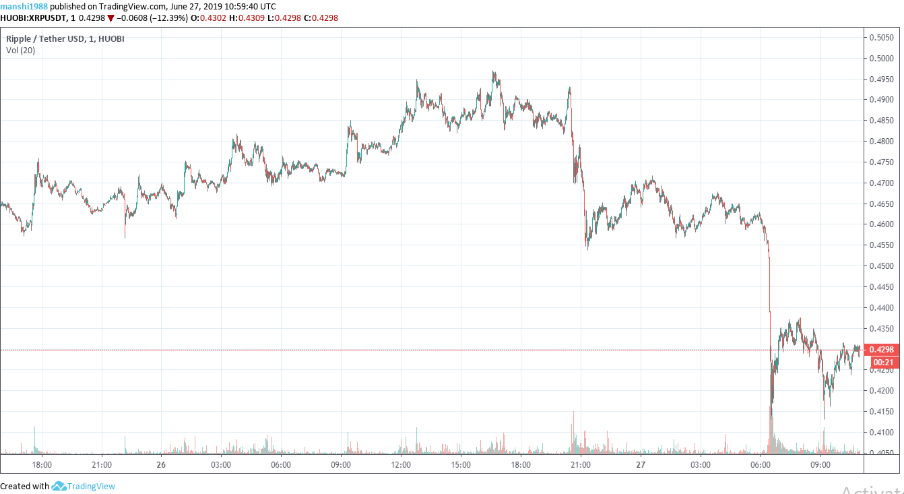 XRP/USDT Chart provided by Tradingview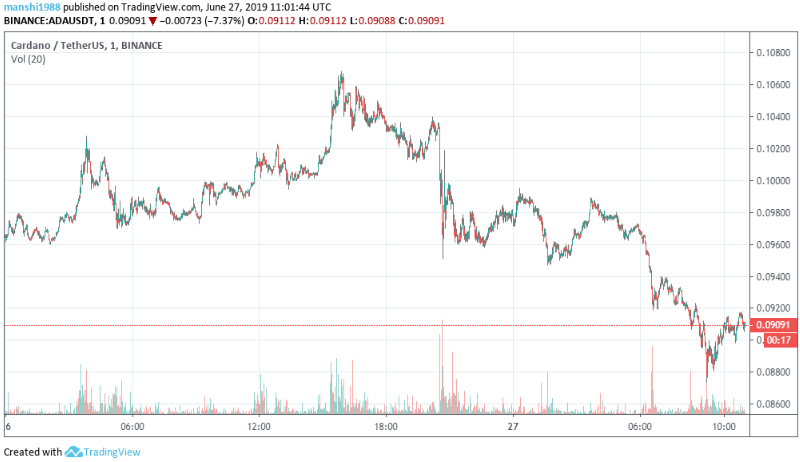 ADA/USDT Chart provided by Tradingview
The incident took place around 1 am (GMT+ 8hrs) on June 27, as the hackers stole crypto coins XRP and ADA from the Singaporean cryptocurrency Exchange, Bitrue. They likely spotted a vulnerability in the company's '' Risk control team's 2nd review process to access the personal funds of about 90 users''
The exchange confirmed the news on their twitter account.
At approximately 1am June 27 (GMT+8), a hacker exploited a vulnerability in our Risk Control team's 2nd review process to access the personal funds of about 90 Bitrue users.

— Bitrue (@BitrueOfficial) June 27, 2019
The administration was quick at detecting the hack and pulled down all trading activities, shifting to maintenance mode while they investigated the case.
Reimbursement assured
Administrators tracked down the theft and also linked an unauthorized account that exfiltrated funds from the exchange hot wallet. It is currently working with other platforms like Bittrex, ChangeNOW, and Huobi for funds recovery.
Bitrue says, "Please let us assure you that this situation is under control, 100% of lost funds will be returned to users. We have also contacted the relevant authorities in Singapore to assist us in tracking down the culprit and retrieving the stolen funds''
2019 and hacks
This event marks second on Bitrue exchange. In January, an attacker exfiltrated over 13,000 ETC coins worth over $100,000 from the accounts. The act was however thwarted. Almost seven crypto exchanges have been subject to attacks this year, topping the chart is the $40 million attack on Binance.
Follow Chepicap now on Twitter, YouTube, Telegram and Facebook!

Bitcoin over $12K! 5 Reasons WHY! Subscribe to the Chepicap YouTube Channel for more videos!