Seven out of 27 Libra partners have doubts about the project
It seems as if the strong backing showcased by Facebook for its Libra coin project is not as solid as Zuckerberg might want the public to think. Seven out of 27 of the first group of partners have expressed some doubts and concerns.
On a New York Times article published yesterday, the business consensus backing Libra was convincingly put into question. Mostly by means of anonymous testimonies, representatives of several of the first 27 firms (out of the expected 100 for 2019) that appeared in the whitepaper as participants, have shared narratives which differ from the one pushed forward by Facebook in recent dates.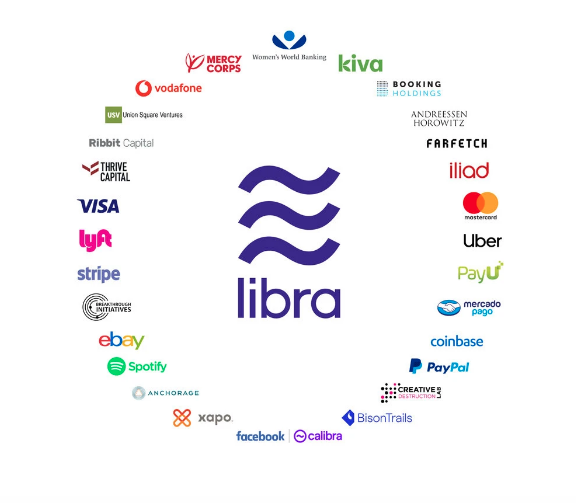 Mastercard has already kind of showed its doubts publicly, given that on the announcement date of Libra they released a statement expressing support for the initiative, but without directly mentioning Libra and classifying it de facto as one of many "ideas" in which they participate. Besides, according to the NYT, they were one of the last companies to commit, only doing so after Visa accepted to join.
Coinbase, another of the partners, also showed some mixed feelings towards collaborating with Facebook. Apparently, several employees voiced their worries about working with a firm which has had plenty of issues in the past in sensitive areas for the cryptocurrency space, such as privacy and data management.
It remains to be seen if the nonbinding agreements signed by the 27 participants will deliver real support for Libra. Another interesting finding from the NYT article is the rejection of financial firms such as Goldman Sachs, JPMorgan and Fidelity to join the Libra project, allegedly due to regulatory questions about cryptocurrencies. This clears up the lack of involvement of any relevant bank in the launching of Facebook's private digital asset.
Follow Chepicap now on Twitter, YouTube, Telegram and Facebook!

Bitcoin over $12K! 5 Reasons WHY! Subscribe to the Chepicap YouTube Channel for more videos!