Best Bitcoin Business Ideas
I've been writing about Bitcoin and cryptocurrencies for several years already, and I hope that my readers find my writings helpful and informative. We've learnt lots of things about this huge and constantly growing world together, and now we can say that we know how it works. In this review, I won't tell you about the blockchain or any token. I want to give you some ideas on the practical implementation of your knowledge.

By John Ryan
This is sponsored content.

We'll talk about several Bitcoin business ideas. Yes, it is not easy, because this sphere is very young, rather unstable, and the regulations are forever changing. But, at the same time, it means you have plenty of opportunities! So many ideas are yet to be discovered, so many niches are yet to be filled! We're not going to reinvent the wheel here, though. Here are 10 businesses that are already working built on Bitcoin, that make good profits and show stable growth.
Creation of ATM Network
I believe that with time the demand for comfortable and quick access to bitcoins and altcoins will grow. Special ATMs, so-called Bitcoin Teller Machines, or BTMs, are sometimes the only way to buy Bitcoin with cash. Still, there are too few of them in the USA, let alone the rest of the world. Would you like to operate your own network of crypto ATMs? Yes, you'll need solid initial capital to implement this idea, but your colleagues who are already in this business report returns on their investments within a year!
The profits come from notable BTM fees, which start at 5% and can be much higher. Actually, some models let you set your own commission rate. Furthermore, you do not need a lot of space to install your machine, so the rent will not be too high. Or, if you are already the owner of some shop or retailer, it will cost you nothing. Some Bitcoin ATMs allow users to both buy BTC and sell it for cash, others support multiple currencies, or are equipped with the POS terminal. This can attract more visitors to your business.
Here are some popular BTM and POS system manufacturers:

- Coinkite;
- Robocoin;
- Lamassu;
- BitAccess;
- General Bytes, etc.
By the way, with Coin ATM Radar, you can find a much cheaper option. Start with a second-hand machine and save some money from this investment. Remember, though, your business must comply with all local laws and regulations.
Start Mining Business
Actually, this option should have been the first one on the list. I am sure that most people come up with this idea when they think about a Bitcoin business. And this is not without merit: mining has always been one of the most popular ways to earn some BTC, and the oldest one, that's for sure. However, I would not recommend this idea to a beginner.
Bitcoin miners provide the network with their computing power, enabling the blockchain to process and register all operations. They use their own gadgets to solve complicated mathematical tasks necessary to verify transactions, gather them in blocks, and finally register this block in the public ledger. The problem is that the Bitcoin difficulty, which in layman terms means the complexity of these tasks, is constantly growing. This requires more sophisticated and powerful computing machines.
This all results in huge electricity bills, along with the significant initial capital to buy ASIC miners. Moreover, you'll need a separate room for this, as they produce, together with some BTC, lots of heat. So you see, this is really not for beginners. Nevertheless, there is a way to take part in supporting the Bitcoin network and earn money on it without all this hassle.
You can engage yourself in cloud mining, which is less profitable, but much easier. This way, you do not need to have your own computer to mine BTC; you'll use the cloud datacenter, and exploit its processing power. Certainly, you'll have to pay for it, and the chance to win the competition of solving the block is lower, but still, you'll be able to earn some money without much trouble.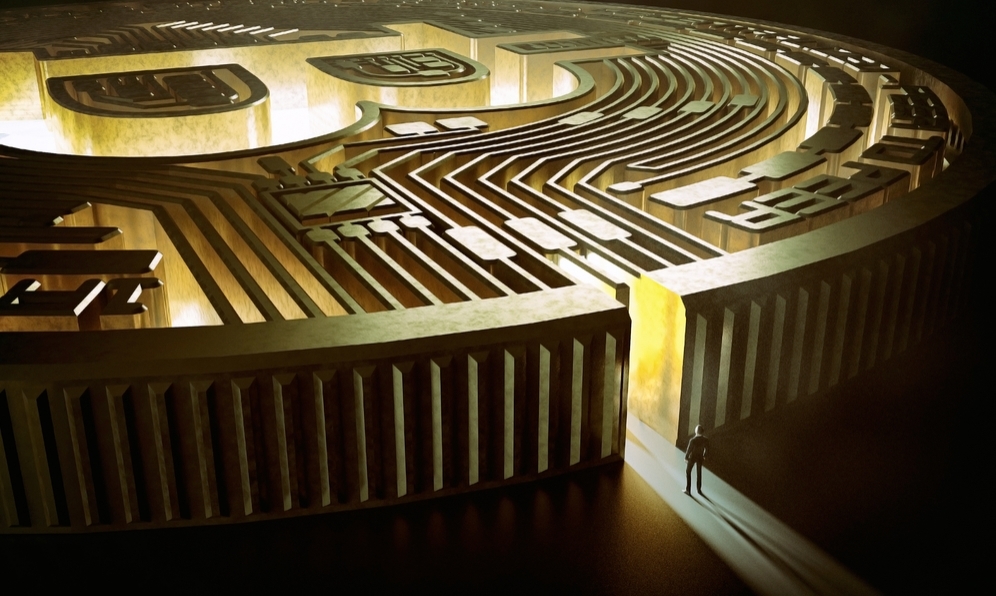 Bitcoin Online Consultant
As for me, I have become a Bitcoin consultant, and contribute to a big and popular cryptocurrency online resource. Besides writing articles, I also give advice on how to invest money in BTC and altcoins, how to start your own business based on the blockchain technology, or how to employ this innovation in an already existing company. Public ledger and cryptocurrencies have lots of practical implementations, not only playing the market, or buying things online. Notary services, insurance, banking and finance, logistics, and lots of other business spheres involve blockchain nowadays.
Yet, the most popular and high-demand service I render is consulting on Bitcoin investments. When and how to buy the coins, and when and where to sell them to make profits — people want to know this, and I know how to help them. So, if you know about the crypto world more than others — why don't you share your knowledge for a reasonable reward? This can become a very flourishing business, which will work for you for a very long time, as I do not see any sign of the end of the Bitcoin era.
Open Store That Accepts Bitcoin
This idea is not a novelty, there are a lot of businesses that accept bitcoins for goods and services. Still, it opens lots of opportunities to people with entrepreneurial spirit:
- you can launch an online retail store with a BTC payment option;
- many local stores and shops accept cryptos, too;
- or, you can install a vending machine that takes digital coins along with fiat money;
- you can become a reseller of used items, like gadgets, cars, etc., accepting bitcoins;
- dropshipping is another idea that comes to my mind. This is when your client buys something from you with BTC, and you order the same thing from a wholesaler, giving them the address of the customer;

- you can sell things for BTC without opening your own store. Just use the existing platforms, like Open Bazaar, Glyde, Bitify, etc.
By the way, there is an idea of raising money on BTC in your own store — you can sell bitcoins in the form of vouchers or scratch cards.
Creation of Exchange or Wallet
Cryptocurrency exchanges are online marketplaces where users can buy and sell their digital tokens for fiat money, swap bitcoins for altcoins, or play the market for profit. They are designed to help buyers and sellers meet each other and make a deal. With growing popularity and increasing number of cryptocurrencies, the demand for digital exchanges soars, so you can become a new owner of such a trading platform.
First of all, you should choose what type of exchange you'd like to launch:
- a simple exchanger, which is a website with a minimum of functions that allows users to buy and sell coins for a fixed price. Commonly, such platforms have manual regulation, and profit from the difference between the purchase and selling prices;
- an advanced marketplace, fully functional, with order books, fluctuating charts, where traders can play the market. Users pay fees for each deal, which is your income.
Remember, though, that new marketplaces have low liquidity, which attracts speculators. They want to drop the prices and buy all the tokens for cheap. To avoid this, you'll have to develop special mechanisms. One of them is a special network, which allows marketplaces to trade with each other to alleviate price movements.
Another option is to start a white label exchange. White label means that some experienced business gives you the technology and already working product, and you rebrand it to run as an independent company. You'll have to pay some money for this, and your business will not be one of a kind, but this way you'll be able to avoid all the pitfalls of newcomers.
Here are some of the white label business providers:
- Ibinex;
- BTCTrader;
- AlphaPoint;
- CPI, and many others.
If the exchange is not your cup of tea, you can build your own crypto wallet. Keeping tokens in the online marketplaces is dangerous, as they are easily hacked. You can provide users with a secured software program to store their public and private keys, send and receive coins, check their balance, etc. Think about creating a wallet that supports multiple blockchains and works with the most popular cryptos. You will safely store them on behalf of the users and charge some fees for this service.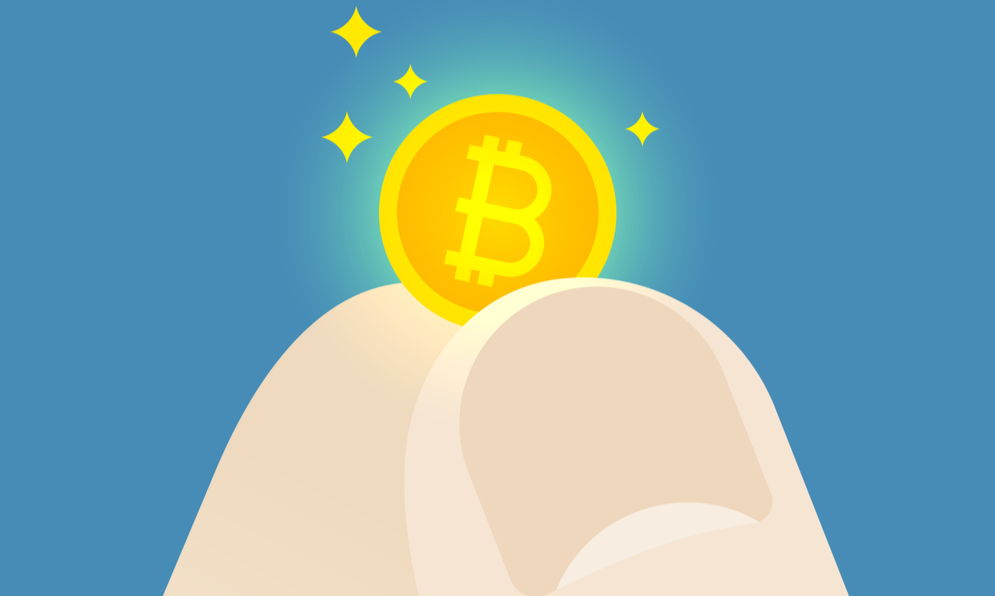 Develop Own Bitcoin Faucet
The faucet website is easy to build; it does not require much time and experience. The idea is to give a couple of satoshis to visitors for completing certain tasks. For example, they can fill out captchas, watch videos, etc. Your profit comes from the advertisement you place on the web page with the task. The more people watch the ads — the more money you get. By the way, there are also apps and games that work as faucets, too.
Start News or Informational Site
The interest in Bitcoin and altcoins keeps growing, so one niche seems very promising to me. I am talking about the websites with news about the crypto world, or informational blogs about everything related to cryptocurrencies and blockchain. There are lots of them, though many people out there have yet to find their favorite blog, Youtube channel, or news feed. Eventually, when you have enough subscribers and followers, you'll be able to monetize it by placing ads, or partnering with large Bitcoin-related companies.
Take Bitcoin Franchise
In case you do not know how to start your own new business from scratch, or have no money for it, I advise you to think about purchasing a franchise. This is somewhat similar to the white label options we've talked about before, but with a small difference — you do not rebrand it. Thus, it gives you several notable advantages:
- you do not need to invest money in advertising, because usually the name you are buying is already well known and runs its own promotional campaign;
- you can adopt their business plan and strategy;
- the product you are going to offer on the market is already in demand.
You can apply for a franchise on BITFORT, Cointelegraph, NewsBTC, etc., or purchase rights from a well-known BTM provider, a retailer that accepts BTC, cryptocurrency marketplace, and many others.
Create Bitcoin Brokerage Firm
You can launch a local or online brokerage firm. You can help buyers and sellers meet each other, taking fees for each successful deal, or personally buy and sell cryptos. In this case, you will earn from the margin. People often choose a small and simple brokerage platform instead of large complicated cryptocurrency exchanges. They want someone to help them exchange their bitcoins for altcoins or fiats without any fuss. This is where you come in to help.
Establish Crowdfunding Platform
The last, but not the least interesting idea is to help other beginners who want to start their businesses find their initial capital. It is hard to find investors when no one knows you. With the help of a crowdfunding campaign, you can tell lots of people about the idea, and induce them to back the startup you are working with. Bitcoin crowdfunding is good because it makes your campaign global and you'll be able to find investments all over the world. Moreover, there will be no control from the side of local authorities and banks, and you won't have to pay huge fees for international transactions. You'll take a percentage from inpayments.
Conclusions
I've given you some of the best Bitcoin business ideas, the top ten in my opinion. But there are dozens more, and I believe that many of you may come up with a completely new concept. Add comments to this article and share your thoughts with others, I am sure this will help us develop the world of Bitcoin.
No matter what startup you choose, you should remember that one review is not enough to become an experienced businessman. Make your own research, learn the business you dream about, do not risk all you have. Cryptocurrencies are very unpredictable, no one knows for sure what happens tomorrow. And yet, I am sure that with the right approach, they can make you a millionaire!

John Ryan has been a cryptocurrency writer for 4 years. His main focus is new tendencies and analysis in the cryptocurrency world. He always seeks for development and ideas to give people valuable content. You can find John at Twitter.

Disclaimer: This article is sponsored content. Chepicap has not written this article, nor do we endorse any content within the article. It should be clear for readers this is not investment advice. As always, do your own research.