Analyst: Bitcoin at $12K will bring to $13K very quick
As Bitcoin breaks $12,000, analyst believes there's no resistance for Bitcoin to hit $13,000.
Posting on his Twitter account, CNBC crypto trader that goes with the handle @BigCheds said that Bitcoin's new yearly-high will bring it to another yearly-high at ease.
BTW 12k brings 13k very quickly

— Big Cheds (@BigCheds) June 26, 2019
Cheds continued on by saying to his 73.9K followers that there's almost no resistance to $13K.
His posts receive responses, most of which are very excited with the bullish move. That said, there's a user who thinks that the run is fueled by USDT printing, which could lead to a hard dump at some point.
The comment was immediately responded by Cheds, saying that he has heard of it since BTC was $5,000, which interestingly, he deleted it after a while.

Answering the question on a possible retracement to $8-9K, he answered, "Just depends on how it deals with upcoming resistance and what the texture of the consolidation looks like. I dislike that kind of speculation."
When all is said and done and $BTC #Bitcoin is sitting at $50,000, let's remember that we had warning because the 2015 and 2019 bottoms were almost identical.

Also, let's not forget the contribution from $LTC #Litecoin making the first series of higher lows, well before $BTC pic.twitter.com/s8p07Gi1F1

— Big Cheds (@BigCheds) June 26, 2019
As of writing time, Bitcoin is valued at above $12,200, only mere minutes after it broke $12,000 for the first time.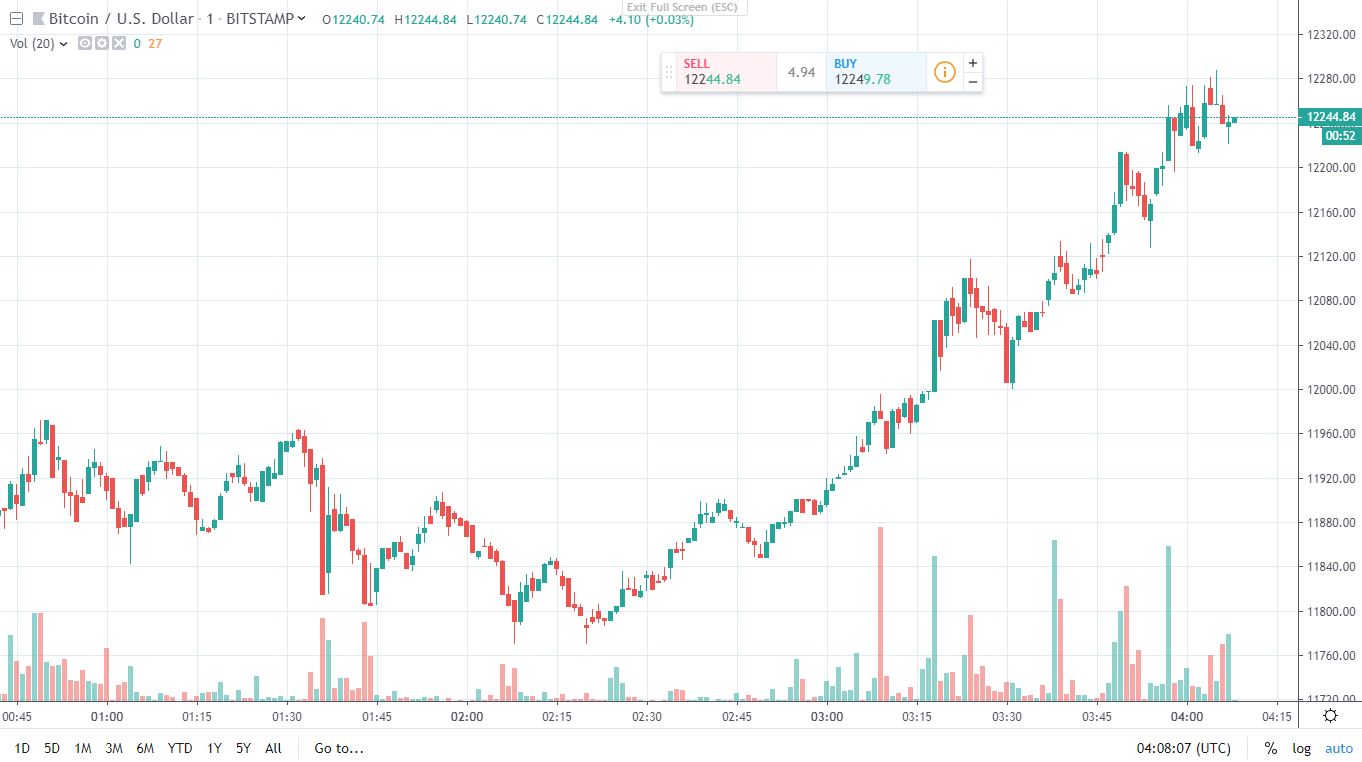 BTCUSD Chart provided by TradingView
As always stick with Chepicap for updates from the crypto market.
Follow Chepicap now on Twitter, YouTube, Telegram and Facebook!

Bitcoin to $20K FAST, but only if THIS happens! $10K CROSSROAD Subscribe to the Chepicap YouTube Channel for more videos!