BTC holding strong above $10.7K, BCH and BSV are catching up
The bull market continues as Bitcoin (BTC) keeps it above $10,700, the "other Bitcoins" are catching up.
The weekend looks good in the crypto market with green domination in the top 100. Total market cap is $328,633,638,520.
Top 10
The largest crypto is still holding strong with a 2.6% gain in the last 24 hours. Price wise, it is traded somewhere around $10,760 to $10,850 at various exchanges.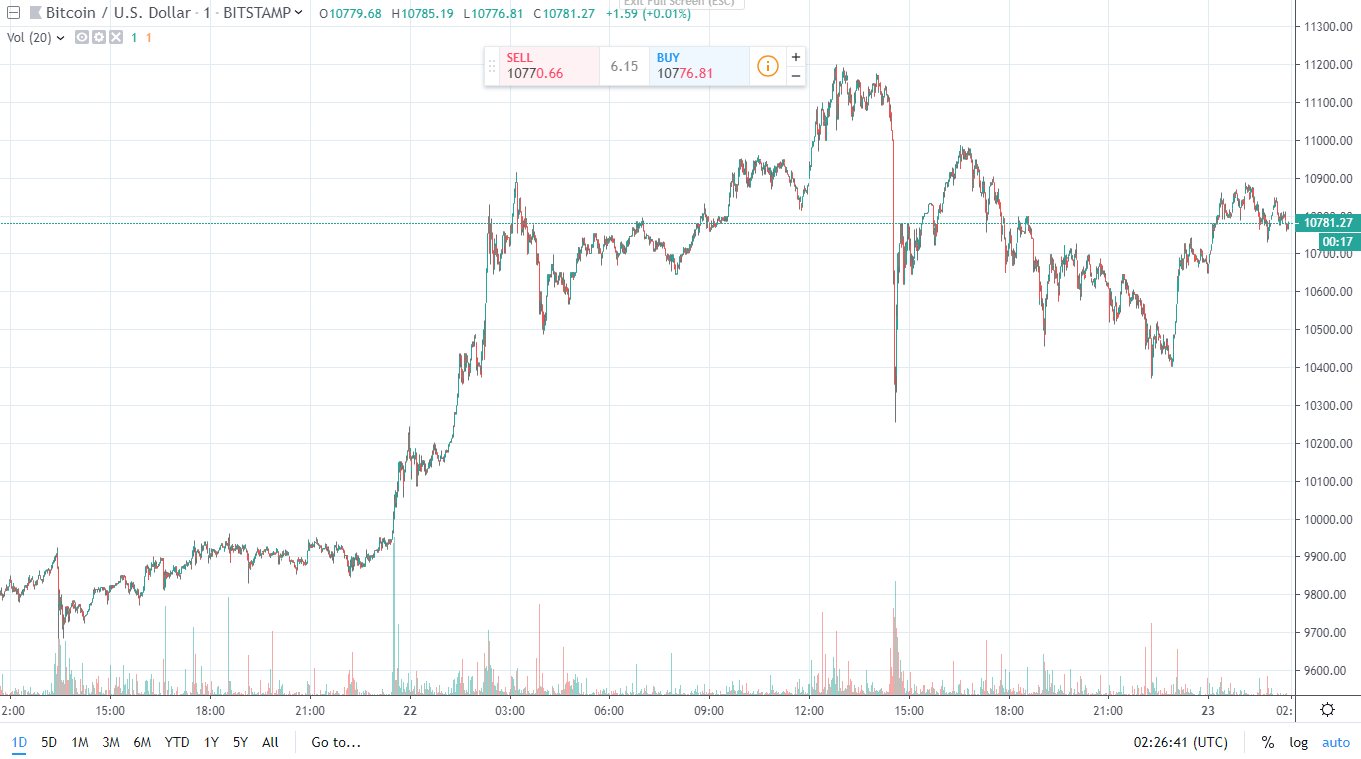 BTCUSD Chart provided by TradingView
Bitcoin Cash (BCH) is leading the gain in the top 10 with 10.4% gain at $492, followed by Bitcoin SV (BSV) and XRP, each gaining by 7.2% and 6.6% at $241 and $0.48 price level. Expanding a little bit to top 20, NEO still holds its position as the biggest gainer with an impressive 25.7% that brings the price to $18.1.
Top 100
On the top of the gainers is the ABBC Coin that sees a 29.1% at $0.24, followed by HyperCash (HC) with 21% gain at $3.9.
Among the few red colors is Metaverse ETP that sees -5.9% at $1.8, followed by Crypto.com Chain (CRO) with -5.8% at $0.05.
Follow Chepicap now on Twitter, YouTube, Telegram and Facebook!

Bitcoin to $20K FAST, but only if THIS happens! $10K CROSSROAD Subscribe to the Chepicap YouTube Channel for more videos!