Bitfinex enables live monitoring of LEO buyback and burn
The latest announcement from Bitfinex revealed new details on the functioning of LEO, in the form of a transparency initiative.
The exchange´s token, LEO, will now count with its very own transparency dashboard. It can be accessed through leo.bitfinex.com, and the screenshot below shows the look and metrics currently available.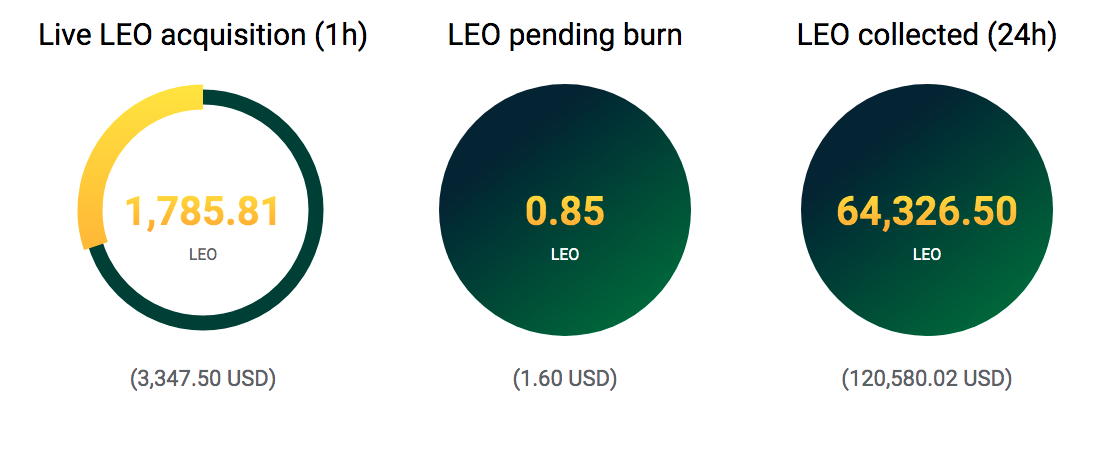 Currently only affecting revenue from trading fees, the Bitfinex press release promised to include more revenue streams such as deposit, withdrawal and funding fees together with other products from the exchange.
The "continuous burning mechanism", as it has been labelled by the exchange, aims at allowing the community to track iFinex (Bitfinex´s parent company) revenues and LEO token burn amounts in an open way.
The burn mechanism will function thanks to iFinex buying back LEO tokens one every three hours at market rates, amounting to a minimum of 27% of consolidated revenues of the firm.
It should be remembered here that the launch of the LEO token was preceded by the impossibility to access about $850 million worth of Bitfinex´s funds, which are still being withheld by several financial watchdogs from different countries in the course of an ongoing investigation.
Follow Chepicap now on Twitter, YouTube, Telegram and Facebook!
EXCLUSIVE: Peter McCormack: "Bitcoin will lead to less wars, less bombs, less BULLSH*T!" | Chepicap Subscribe to the Chepicap YouTube Channel for more videos!