Litecoin hits $134 in unstoppable bullish move
While most of the major cryptocurrencies are bleeding red, Litecoin is taking the lead once again, leaping towards yearly highs of $134, showing an impressive daily gain of more than 6%.
Today Litecoin hit $134.55, another yearly high and a price that the coin has not seen since May of 2018.
From yesterday's $113.52, the price of Litecoin has increased to $134.55 at the time of writing, showing impressive gains of more than 6% on the day, and this while most of the major cryptocurrencies are bleeding red.

$134 #Litecoin... who knew? pic.twitter.com/q1ajFUjW3p

— MacGyver[ŁTC] (@Litecoin_MAD) June 11, 2019
As the world's number one cryptocurrency continues to fail to hold above the $8,000 price level, and break on through towards new yearly highs, the silver to Bitcoin's gold continues to impress the crypto community.
I find it funny when a majority of people on twitter are so focused on Bitcoin and how it's bear this, bull that when they should look at Litecoin. Crazy! It's at $134 and still going. Litecoin is unstoppable.#crypto #cryptocurrency #btc #bitcoin #ltc #litecoin #eth #ethereum

— Johnny (@DR6am) June 11, 2019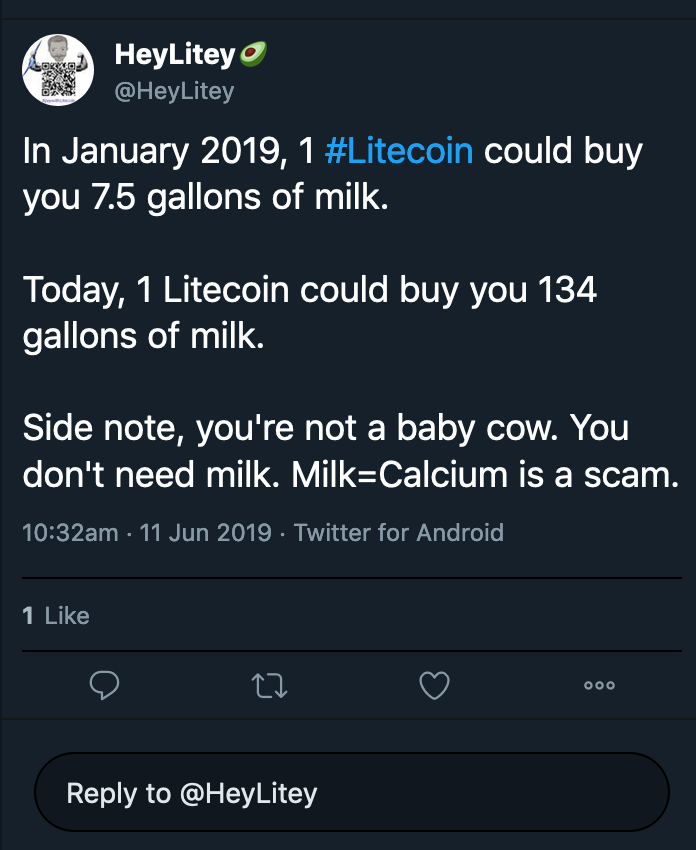 Just earlier today, Chepicap's in-house technical analyst, Lourens Pepler, pointed to the fact that although Litecoin is on a crazy run, a retracement might be overdue.
According to Lourens the 4 hour chart shows that LTC has extended past its down trend momentum, which could indicate that as soon as buying pressure runs out, LTC might start falling down to the support line of $100.
Do you think LTC can continue upwards? Let us know in the poll below.
Follow Chepicap now on Twitter, YouTube, Telegram and Facebook!

BTC RETRACEMENT! This is what's next for Bitcoin! Subscribe to the Chepicap YouTube Channel for more videos!