Bitcoin drops below $8,000 again: what are traders saying?
The latest incursion of Bitcoin above the $8,000 range has been rather short lived, as during the last three hours it has taken some distance from there. Currently it trades just below $7,800, after losing about $200.
Bitcoin has only been able to hold above $8,000 for about 24 hours this time, with a sudden drop below that range taking place about three hours ago: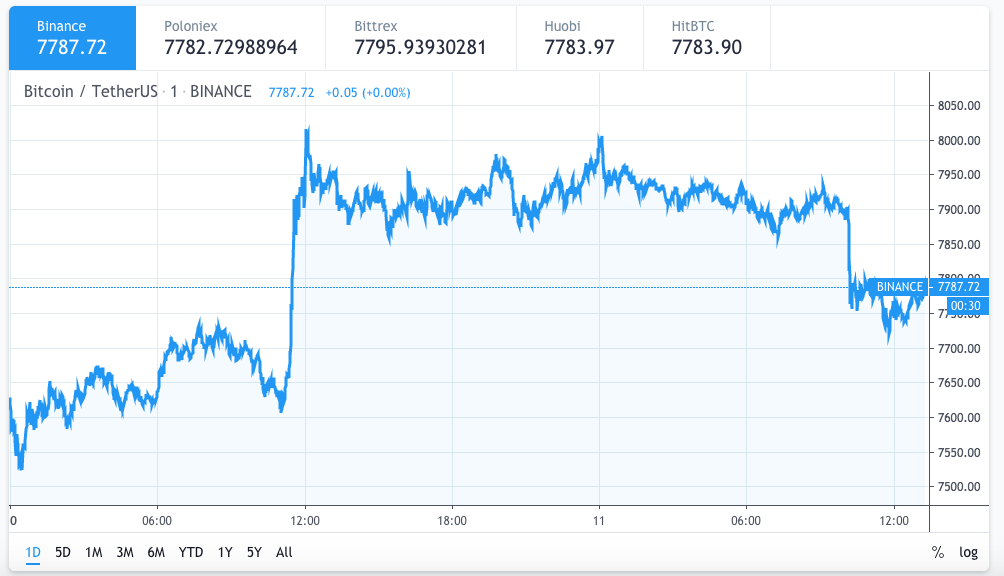 BTC/ USDT chart provided by Tradingview
The recent price drop of Bitcoin has already been charted by Tradingview user Bcryptological. In the graph below, he marks a channel with an upper boundary at $8,000 and a lower one right below the current price range of $7,750 between $7,500 and $7,600.

$BTC Update

The new resistance to look at is $8017 for Bitcoin

With a close above here, it has a chance to then push and close above $8200 which would be bullish to move to $8550's

Mid-channel is currently holding as support

Close below $7600 is bearish (4 hr chart) pic.twitter.com/nemH37Wy4K

— Josh Rager 📈 (@Josh_Rager) June 11, 2019
All tokens in the top 10 by market cap are registering similar losses, with BSV packing the largest at around 5% and Litecoin the lightest ones, Tether aside, with a decrease in price of only about 1.7%.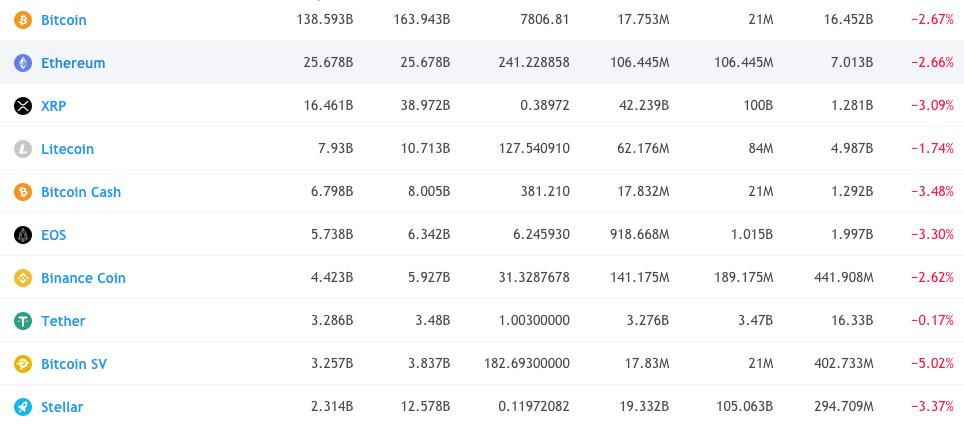 Cryptocurrencies market cap chart provided by Tradingview
With a longer term picture in mind, the current move appears to fit well with the forecast published by trader BillCharison on Tradingview a couple of days ago. "Every trend needs correction", admits the user of the social trading platform, conversely declaring a clear bullish cycle. He appears to be recommending the opening of short positions at the current price range, hoping for new lows between an ample range of $7,000 and $4,650.

Follow Chepicap now on Twitter, YouTube, Telegram and Facebook!