306 new Bitcoin ATMs added worldwide in May, a record so far this year
It is being reported by Bitcoinist that May saw the most new Bitcoin ATMs opened in a single month so far this year. This comes as average new ATMs per month is on the rise ever since the end of the bear market, with more expected.
It seems that 306 new BTC ATMs were opened globally in May, which when compared with ones that closed leads us to a net total of 228 new ATMs. The most net new ATMs ever opened in a single month was 256 in April of 2018. As we can see in the following chart, new ATM growth dwindled during crypto winter but now seems to be back on track for growth: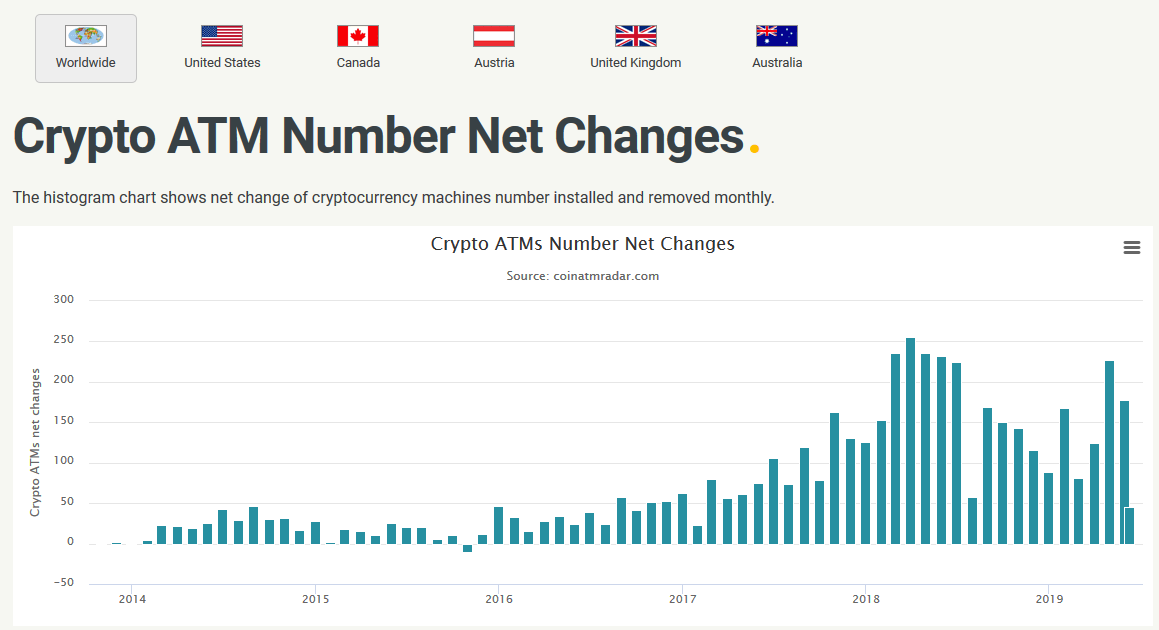 Furthermore, it is being reported that many coins besides Bitcoin are seeing increasing support in ATMs, including Ethereum, Monero and even Dogecoin: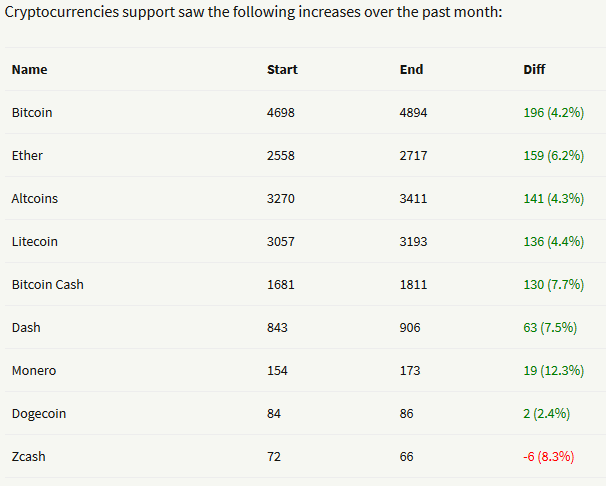 Unfortunately it seems Zcash lost 6 machines which supported it. Nonetheless, there's always next month!
It is very optimistic to see so much new support growing for digital currencies. Will this trend continue as the market keeps growing into 2019? Stick with Chepicap for all updates!
Follow Chepicap now on Twitter, YouTube, Telegram and Facebook!

BTC RETRACEMENT! This is what's next for Bitcoin! Subscribe to the Chepicap YouTube Channel for more videos!