Aurora (AOA) up almost 60 percent in 24 hours
In a positive 24 hours for the crypto market, Aurora (AOA) is leading the way with some huge gains. The 38th-largest crypto is up by almost 60 percent.
Aurora (AOA)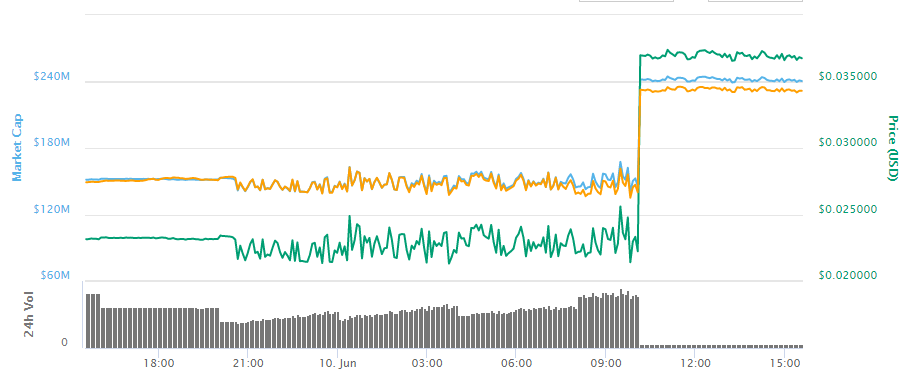 Aurora was trading in a small range for most of the past 24 hours, before a huge spike propelled it to its current level in a matter of minutes. This isn't the first time that the crypto has pumped like this recently, with a similar 40 percent spike happening back in March.
Launched back in 2018, AOA is a dPoS-based crypto network. Its total market cap currently stands at $241 million, after gaining almost $100 million earlier today. It's unclear so far what caused this huge spike, as there appear to be few positive fundamentals backing it up, but the short timeframe suggests it may have been the result of a single huge order. Could a dump be on the way?
Follow Chepicap now on Twitter, YouTube, Telegram and Facebook!

BTC RETRACEMENT! This is what's next for Bitcoin! Subscribe to the Chepicap YouTube Channel for more videos!