Bitcoin is trending higher than Tesla, Trump and Kim Kardashian on Google
ConsenSys recently released a blog post in which they compared the relative popularity of various common topics against Bitcoin on Google trends. It turns out that Bitcoin is currently beating Tesla, Donald Trump and Kim Kardashian for global popularity as a search term. Ethereum fared slightly worse.
The team at ConsenSys ran Bitcoin against multiple popular topics, but most notably some of the top names in the news right now. Here is the result of how the comparison went against these major names: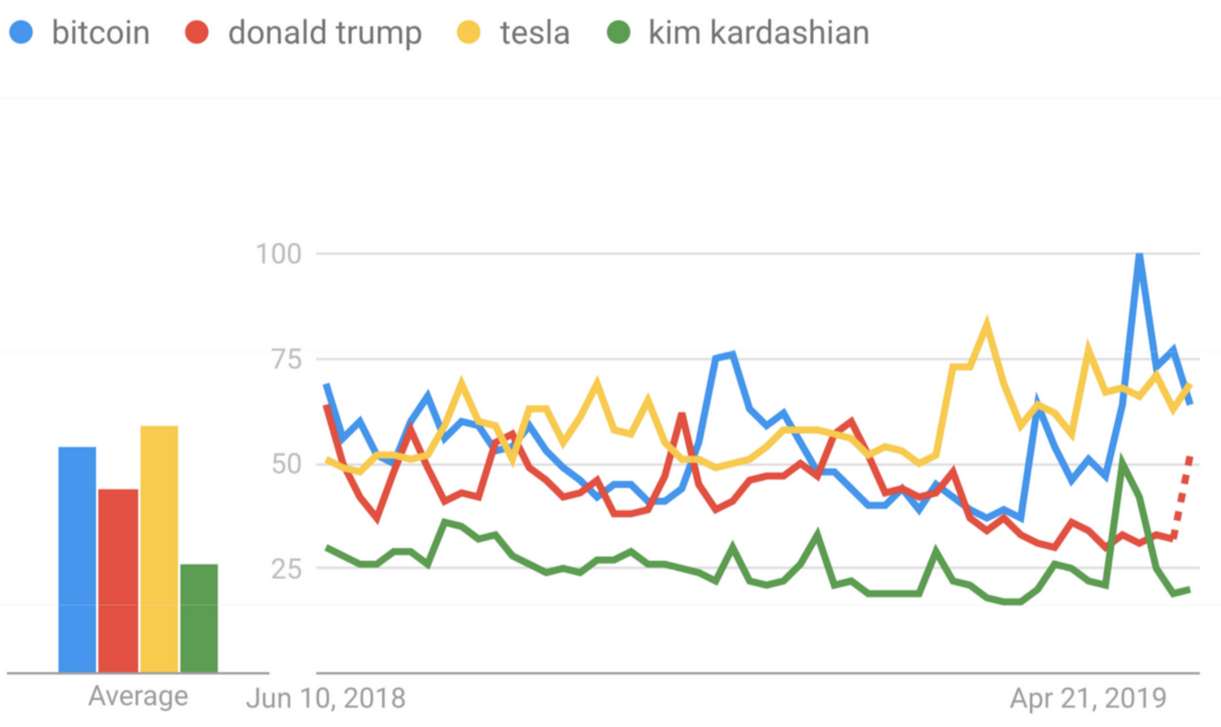 Although it seems that Tesla more recently did overtake Bitcoin, still Trump and Kim are notably below. When the team ran the same test against Ethereum and "Climate Change," the results were notably different: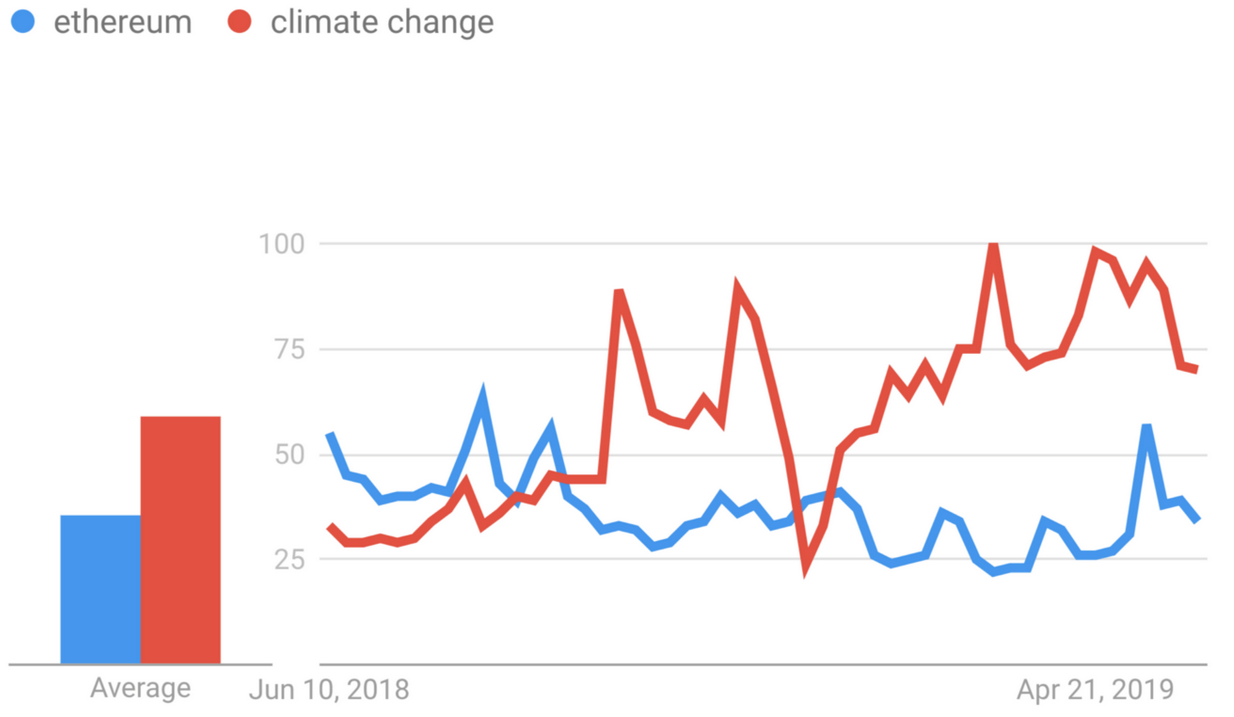 To be fair this is probably a good thing as arguably climate change is currently affecting more people than Ethereum is, though fingers crossed that changes in the future.
While tests like this can be done against a wide variety of cryptos and currently discussed topics, it is overall refreshing to see that awareness of Bitcoin seems to be on the rise and many people are more curious about it than frivolous celebrities or questionable political leaders.
Will the popularity of Bitcoin continue to rise? Stick with Chepicap for all updates!
Follow Chepicap now on Twitter, YouTube, Telegram and Facebook!

BTC RETRACEMENT! This is what's next for Bitcoin! Subscribe to the Chepicap YouTube Channel for more videos!