US spent $801 Million to print new dollars in 2018, is crypto cheaper?
It is being reported by Be In Crypto that the US Government recently released its annual budget report, revealing that in 2018 it spent $801 million just to print new US Dollars. That money comes from US Taxpayers, and this statistic highlights the need for a better form of currency, which is, maybe, where crypto steps in.
The money was given to the Bureau of Engraving and Printing (BEP), who is responsible for the creation of new money. The report is available online for anyone to review, and itemizes where all the money was allocated.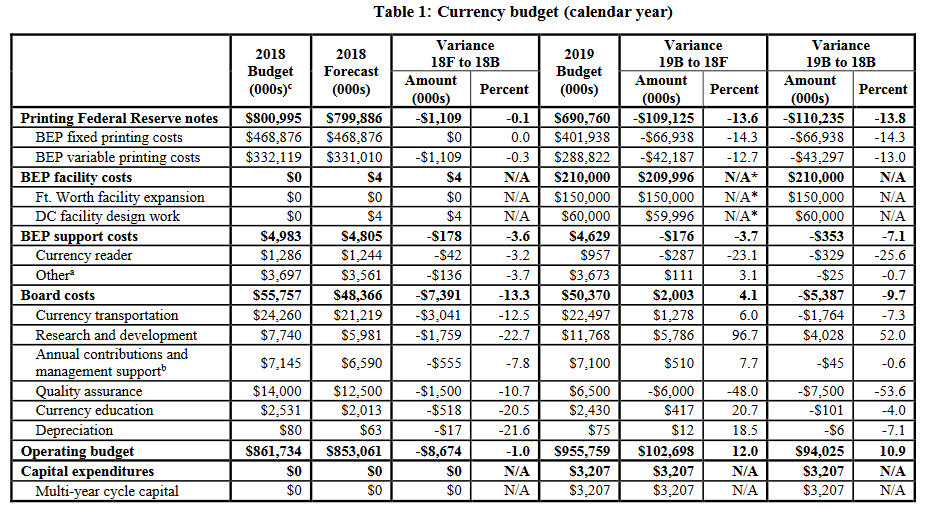 This does not take into account all the countefeit bills out there, of which the government suspects about $10 billion are in circulation.
Cryptocurrency doesn't get off the hook though, as it isn't exactly free to produce either. Bitcoin mining is a very different process than printing money, but it is an expensive process as well. However depending on the coin and how it is created, it doesn't necessarily need to be as expensive as say Bitcoin mining.
Ideally, there will be a future where money is no longer "printed," or "mined," but rather a process comes about that doesn't cost so much from taxpayers or supporters of a network.
Will that day be soon? Stick with Chepicap for all updates!
Follow Chepicap now on Twitter, YouTube, Telegram and Facebook!

BTC RETRACEMENT! This is what's next for Bitcoin! Subscribe to the Chepicap YouTube Channel for more videos!