Justin Sun now blowing up on Google Trends after Buffett lunch announcement
Ever since the recent announcement that Justin Sun had won a lunch with Warren Buffett thanks to an impressive $4,567,888 bid, the story has been big in the mainstream media. This has led to Justin Sun getting a massive boost on Google trends over the last week, U Today is reporting.
Chepicap recently covered the fact that almost all mainstream media outlets covered the Tron CEO's winning bid for a lunch with the infamous Warren Buffett. For once, someone from the cryptocurrency world was getting major media attention and not for a scandal or because of price action.
Now, this coverage has turned into a huge spike on Google trends. Though the week is not done yet, searches for Justin Sun's name have risen more than five-fold: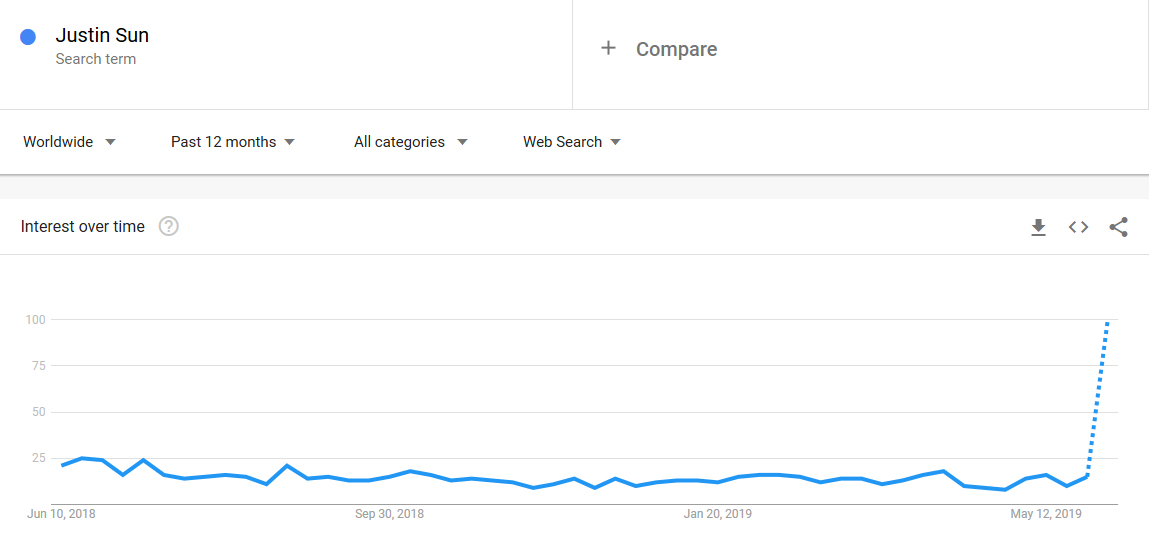 When broken down regionally, by far Canada has been the largest generator of these searches:

It is unclear why Canada is so interested but it is good to see a whole new wave of people being exposed to the crypto space. That being said, it still pales in comparison to searches for Buffett himself, though his name also saw an uptick: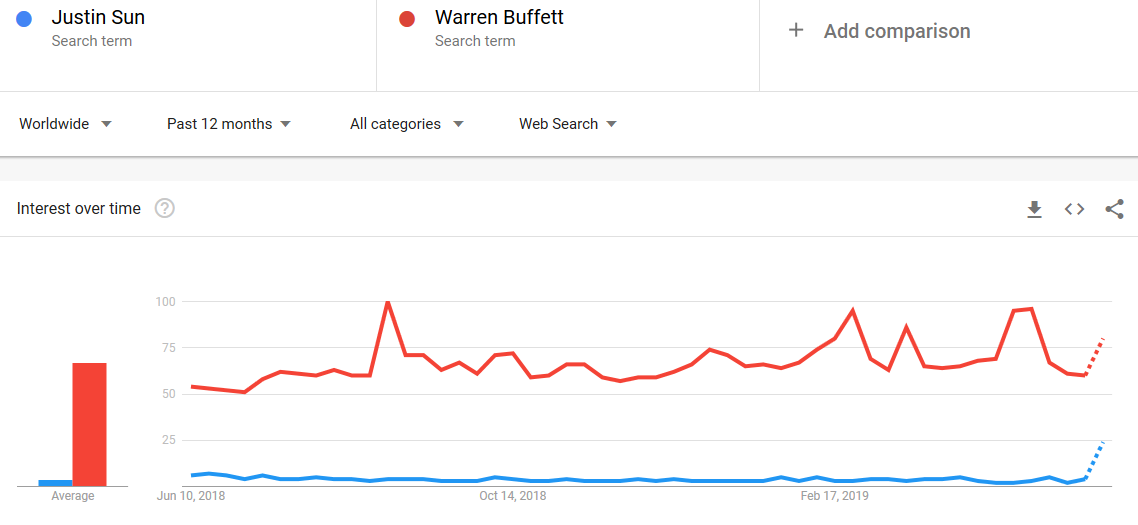 If Sun can convince Buffett of the value inherent in cryptocurrency, then maybe we can see an even greater onboard to adoption! Stick right here with Chepicap for all updates on the Sun/Buffett lunch!
Follow Chepicap now on Twitter, YouTube, Telegram and Facebook!

Whale causes Bitcoin DUMP and makes $15 MILLION!? Subscribe to the Chepicap YouTube Channel for more videos!