$108 million in Bitcoin longs liquidated in dump
The latest dump in the Bitcoin market has surprised many bullish investors. On BitMEX, $108 million in longs have been liquidated in the BTC drop to just under $8000.
The drump occurred around midnight (UTC) and brougth Bitcoin from $8500 to around the $8000 levels, where it is still at. Earlier this week, Bitcoin touched the $8K mark already in a much larger drop. After BTC broke $9000, it went down $1000 before climbing back up again to $8500 over the past few days.
In the push and drop earlier this week, both shorts and longs got liquidated. First there were almost $20 million worth of short liquidations following Bitcoin's push over $9000, then $32.2 million of longs were liquidated with BTC dropping below $8300.
This time, it's only the longs that got rekt, with $108 million of long liquidations on BitMEX during the dump.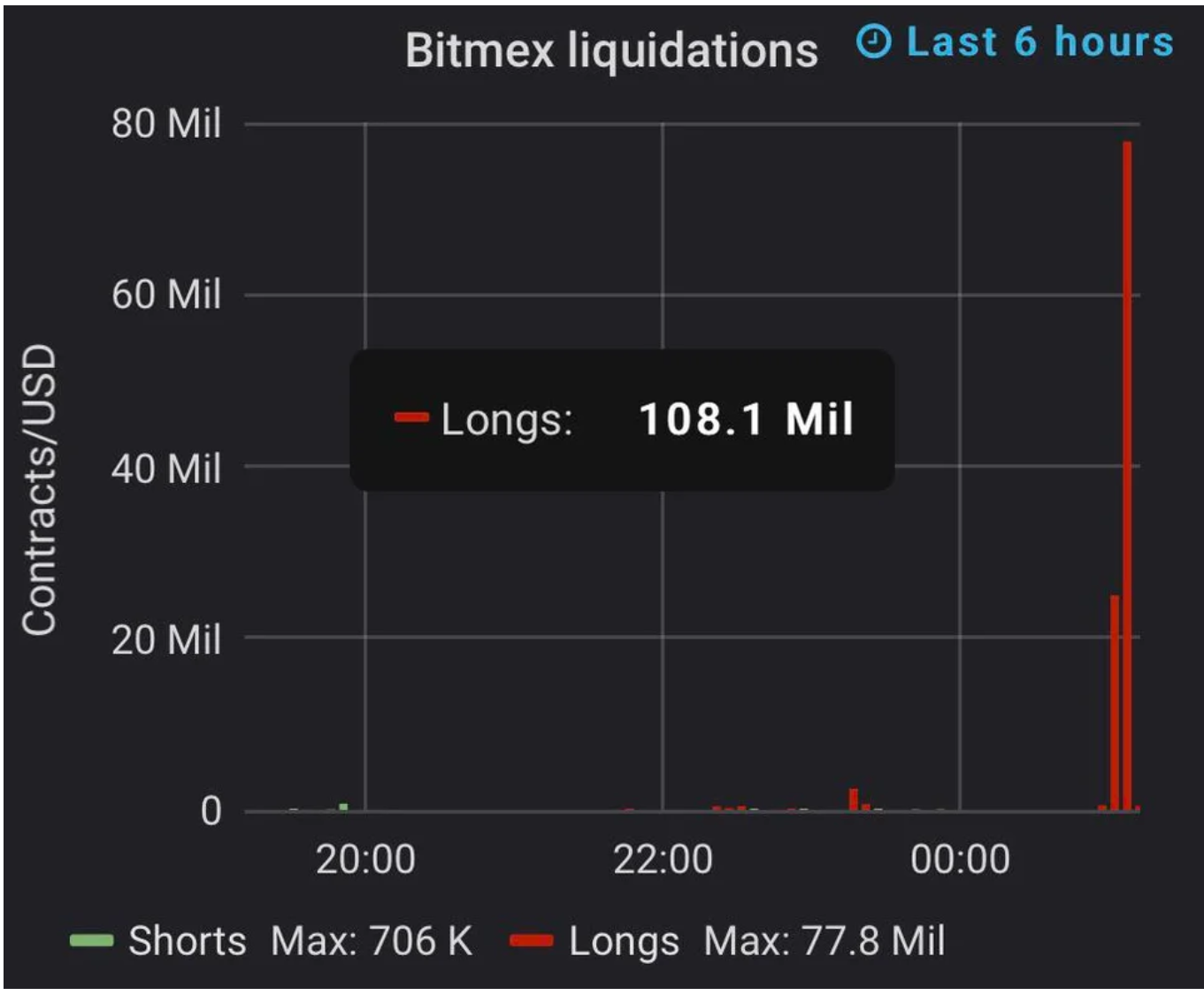 In a much more bullish market during a move in May, a record-breaking $131.4 million worth of shorts were liquidated on BitMEX following Bitcoin's push above $8800.
Soon Binance will introduce margin trading as well, with the feature already being tested. It seems traders from the United States are excluded from the platform.
However, margin trading is not for everyone. This BitMEX trader recently explained how he lost all of his cryptocurrency holdings by starting margin trading.
Follow Chepicap now on Twitter, YouTube, Telegram and Facebook!

Chepicap is now LIVE in Blockfolio! This is how you receive our latest news in your portfolio tracker!