Top 10 is in red, except Bitcoin and TRON
Crypto market sees more red than green only in a couple of. Bitcoin stays in the green, but not Bitcoin SV and EOS.
The crypto market on weekend has turned from green domination to red domination in just mere hours. Total market cap is $271,905,445,929.
Top 10
All the major cryptos are in red, except Bitcoin (BTC) and TRON (TRX). The largest crypto sees a minor gain by 0.5% at $8,579.
TRX, on the other hand, sees a pretty significant gain by 15% at $0.03. It seems like the "announcement of the announcement" still leaves its footprint on TRX value.
The biggest loser in the group is surprisingly EOS, that just saw a 12% surge after the announcement of the new social media platform VOICE a couple of hours ago. It is now losing by -6.7% at $7.7 price level, followed by Bitcoin SV (BSV) with -2% at $185 and Binance Coin (BNB) with -1.9% at $32.6.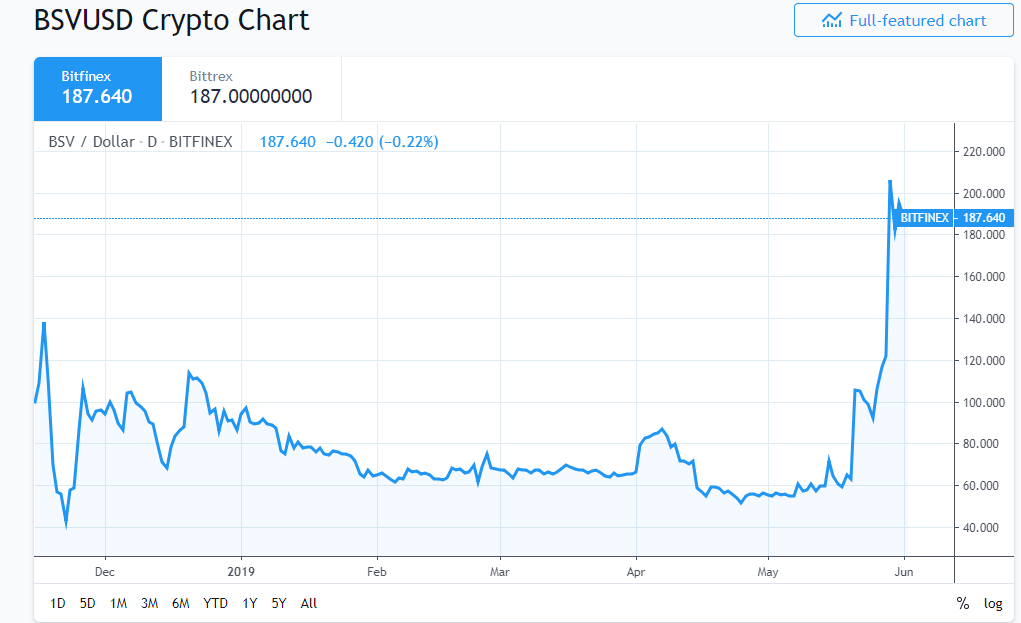 BSVUSD Chart provided by TradingView
Top 100
The biggest gainer in the top 100 is Monacoin (MONA) with 21.4% gain at $3.03, followed by Ravencoin (RVN) with 21.2% at $0.07 and AION with 16.3% at $0.24.
Meanwhile, the Truechain (TRUE) is having the biggest loss with -6% at $1.07, followed by Aurora (AOA) and Hypercash (HC), both see a -5.5% loss at $0.02 and $1.7 respectively.
*All prices are correct as of writing time
Follow Chepicap now on Twitter, YouTube, Telegram and Facebook!

Chepicap is now LIVE in Blockfolio! This is how you receive our latest news in your portfolio tracker!