Bitcoin running low?: Greyscale are buying up 21% of BTC's monthly supply
With the upcoming Bitcoin halving looking to cut supply down by, well, half, and institutions such as Greyscale FOMO-ing Bitcoin like never before, the #1 is running low on supply, and this couldn't be more bullish…
It should come as no surprise that Bitcoin's supply is limited, it's one of the core fundamentals driving its value. The scarce nature of Bitcoin (BTC) provides its comparison with safe haven assets such as gold; BTC is as rare, arguably rarer, than the precious metal, and doubly as useful; Institutions, it seems, are starting to notice.
Crypto analyst and propagator, Rhythm, relayed a particularly bullish statistic yesterday which proved this appetite for BTC. The analyst noted that the Grayscale Bitcoin Trust had been accumulating approximately 11,000 BTC in April alone, and with 54,00 BTC mined per month, this accounts for around 21% of the monthly supply.
Grayscale Bitcoin Trust accumulated 11,236 bitcoin in April alone.

Currently 54,000 bitcoin are mined per month.

Right now, they are buying up 21% of the new supply of bitcoin.

In a year, the halvening will double that number to 42% of the supply.

Institutions are FOMOing.

— Rhythm (@Rhythmtrader) May 29, 2019
Rhythm suggests that If Greyscale continued buying at this rate post Bitcoin halving in May 2020, the asset manager could own up to 42% of the monthly supply of Bitcoin.
Moreover, this doesn't even take into account ventures such as Fidelity, and Bakkt who haven't fully started their own crypto ventures yet.
Institutional FOMO
Interestingly, this institutional interest was noted yesterday. As reported, GBTC's stock is currently trading at a price that values the company's Bitcoin at $11,600/BTC, a premium of over 37% of Bitcoin market price; giving further credence to institutional faith in BTC.
Bitcoin is trading at over $11,000 on Bitcoin Invesment Trust (GBTC) with a 37% premium over exchanges.

AUM of GBTC alone surpassed $1.2 billion this week.

Seems like a strong indicator of a rise in interest from accredited and institutional investors. @barrysilbert pic.twitter.com/SU87zuetch

— Joseph Young (@iamjosephyoung) May 29, 2019
21 million BTC: That is the amount of Bitcoin that ever has been, or will be in existence; that being said, it's understandable why institutions are starting to FOMO.
Bitcoin may be even more scarce than this though. According to a report from Chainalysis, as much as 35% of the current circulating supply of 17.6 million BTC (approximating 6.2 million BTC) are missing lost or unmined.
… and then, of course, there's the upcoming Bitcoin reward halving in May 2020, which looks to provide even more scarcity as miners see a decrease in profitable mining, forcing many of them to either hang up their ASICs for good or refuse to sell for market price, driving Bitcoins value up higher.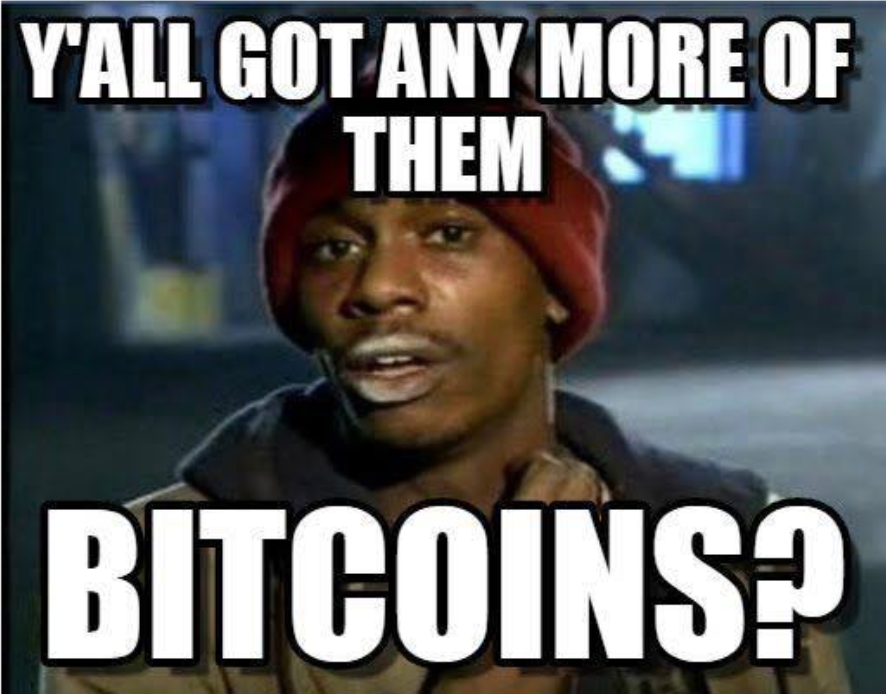 Litecoin halving & Bitcoin halving: $LTC to smash ATH! Subscribe to the Chepicap YouTube Channel for more videos!


Follow Chepicap now on Twitter, YouTube, Telegram and Facebook!

Chepicap is now LIVE in Blockfolio! This is how you receive our latest news in your portfolio tracker!