Binance margin trading reportedly won't be available for US accounts
Binance, one of the world's largest cryptocurrency exchanges reportedly won't be offering its much-hyped margin trading to customers based in the US, at least right away, according to a Reddit post. This was pointed out by user Lifofifo who first noticed the exchange's API had enabled margin trading.
According to the post, "Today, I found the actual UI for it all. It seems the margin trading is very imminent. Margin trading WILL NOT be available to US accounts."
Additionally, the service is said to be unavailable for users in Iran, Cuba, Crimea and North Korea.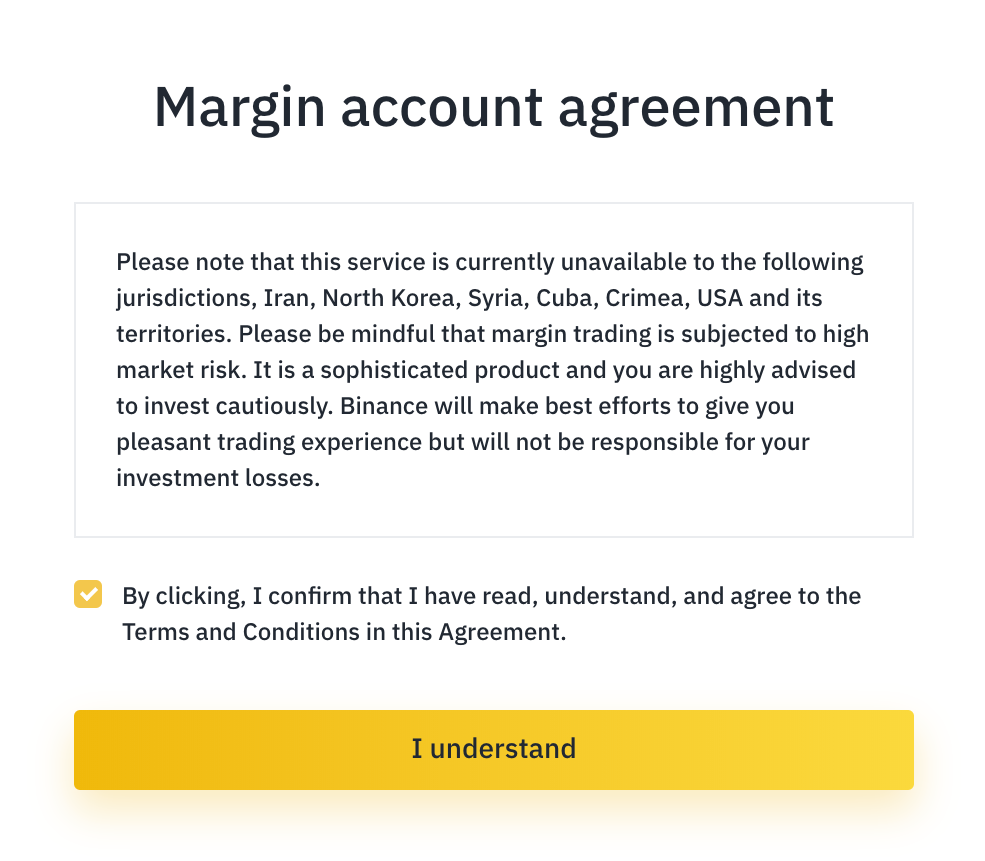 Binance only recently confirmed the rumors of an upcoming margin trading feature on the exchange by sneakily unveiling its new interface. However, there have been no official announcements regarding what cryptocurrencies will be supported on its margin trading platform. Based on Lifofifo's original post, Binance has enabled margin trading for BTC/USDT, BNB/BTC, BNB/USDT, ETH/BTC, ETH/USDT, TRX/BTC, TRX/USDT, XRP/BTC, XRP/USDT.
The responses to the user's latest post suggest Redditors are concerned about the margin trading feature:
Follow Chepicap now on Twitter, YouTube, Telegram and Facebook!

Chepicap is now LIVE in Blockfolio! This is how you receive our latest news in your portfolio tracker!