SBI Virtual Currencies to delist Bitcoin Cash on June 28
SBI Virtual Currencies (SBIVC), the first cryptocurrency exchange to be owned by a bank, has announced it will be delisting Bitcoin Cash next month.
The exchange announced the delisting through its blog post, stating:
"As announced on April 16, 2019, the Company will abolish the handling of Bitcoin Cash (hereinafter referred to as 'BCH') on June 28, 2019. We will inform you of the response and schedule for the abolition of handling [withdrawals]."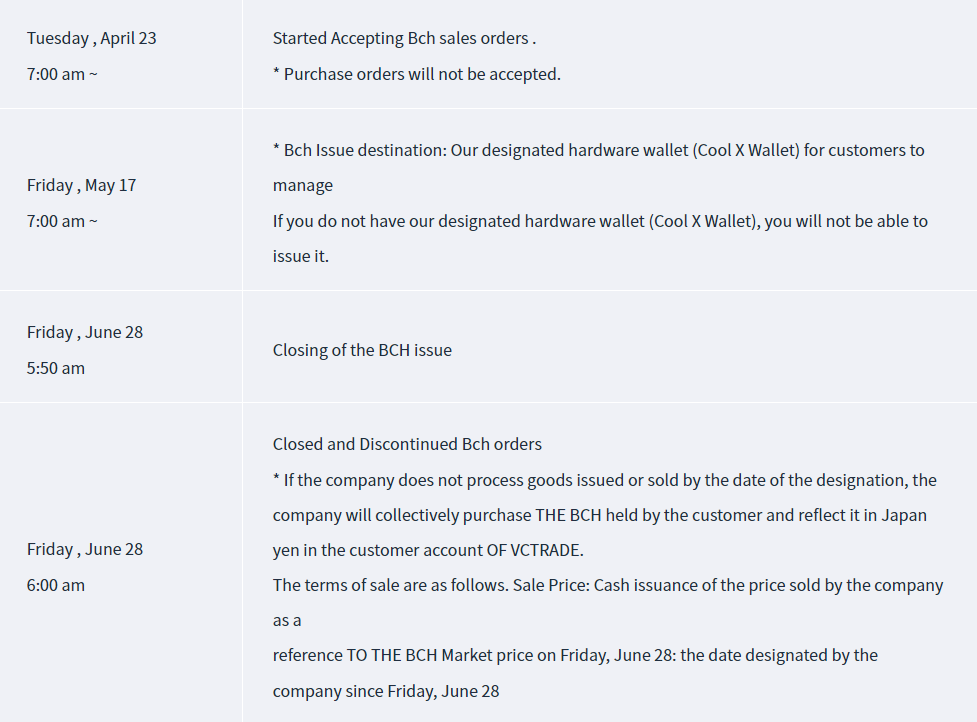 In its original announcement in April, the exchange cited three reasons for delisting Bitcoin Cash. The first being a 51% attack. Translated from Japanese, the announcement stated:
"It is in a situation that deviates from the management philosophy of our group to provide services, and in light of investor protection. It was determined that they should not be treated continuously."
A significant decrease in Bitcoin Cash's market capitalization was another reason cited in the announcement. The hard fork was another serious concern.
The exchange has provided its customers with three options. The first is to sell all their BCH holdings, the second is to transfer their BCH to CooXWalet, or finally, the exchange itself would buy all the holdings from their customers and return it in Japanese Yen.
Follow Chepicap now on Twitter, YouTube, Telegram and Facebook!

Chepicap is now LIVE in Blockfolio! This is how you receive our latest news in your portfolio tracker!