BTC holds above $8K, top 100 is torn almost equally between green & red
The crypto market is torn between green and red, Bitcoin still manage to hold above $8,000.
The crypto market this weekend is torn almost equally between green and red. There are significant gainers with more than 20% gain on the top 100, while the biggest loser in the group is just slightly above 10%.
Total market cap is $250,580,258,283.
Top 10
Bitcoin (BTC) is traded at the lower region of $8,000 at all major exchanges, such as Coinbase, Bitstamp and Gemini, and Bitfinex.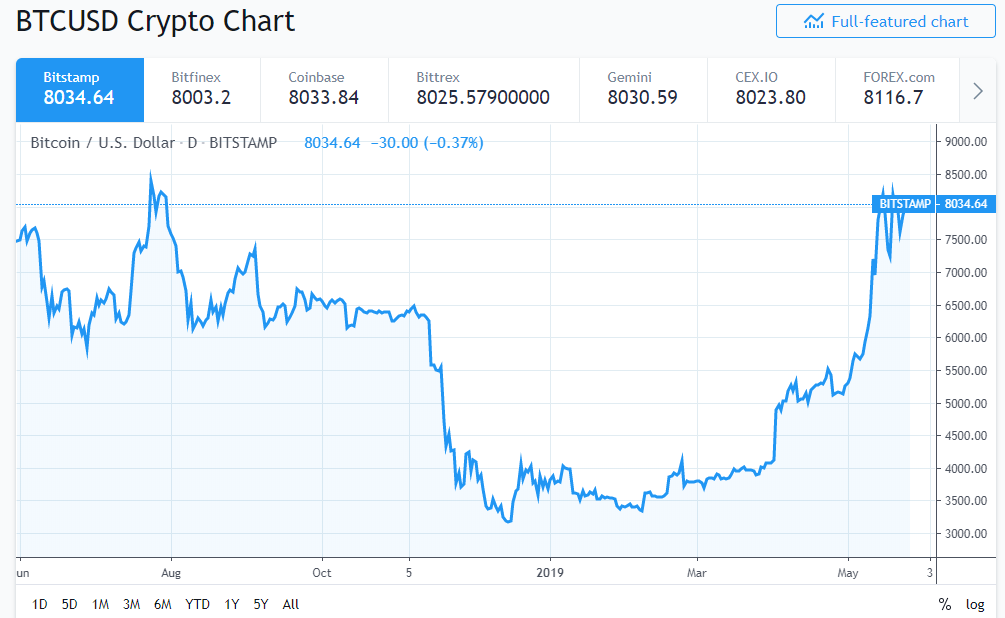 BTCUSD Chart provided by TradingView
The largest crypto by market cap is one of the 3 gainers in the top 10 with 0.08%. The remainings are Litecoin (LTC) and Binance Coin (BNB) with 1.1% and 0.87% at $102.5 and $34.1 price point respectively.
The biggest loser in the group is Bitcoin Cash (BCH) with -1.6% at $404, followed by Cardano (ADA) with -1.4% at $0.08 and Stellar (XLM) with -1.2% at $0.12.
Top 100
The top 100 has several coins that see a significant gain, such as Aurora (AOA) with almost 44% gain at $0.04, Theta Fuel (TFUEL) with 20% at $0.02 and ORBS with nearly 19% gain at $0.03.
Meanwhile, none of those that are currently in red experienced a major loss, with the biggest is Chainlink (LINK) with -11.5% at $1.1 price level, followed by Bitcoin SV (BSV) with -6.1% at $92.4 and Pundi X (NPXS) with -5.8% at $0.0007.
Stick with Chepicap for updates from the crypto market.
WATCH: Altseason COMING, but NOT here yet... This is what we need to see first!
*All prices are correct as of writing time
Follow Chepicap now on Twitter, YouTube, Telegram and Facebook!

Chepicap is now LIVE in Blockfolio! This is how you receive our latest news in your portfolio tracker!